Rosemary Peppercorn Lemonade Recipe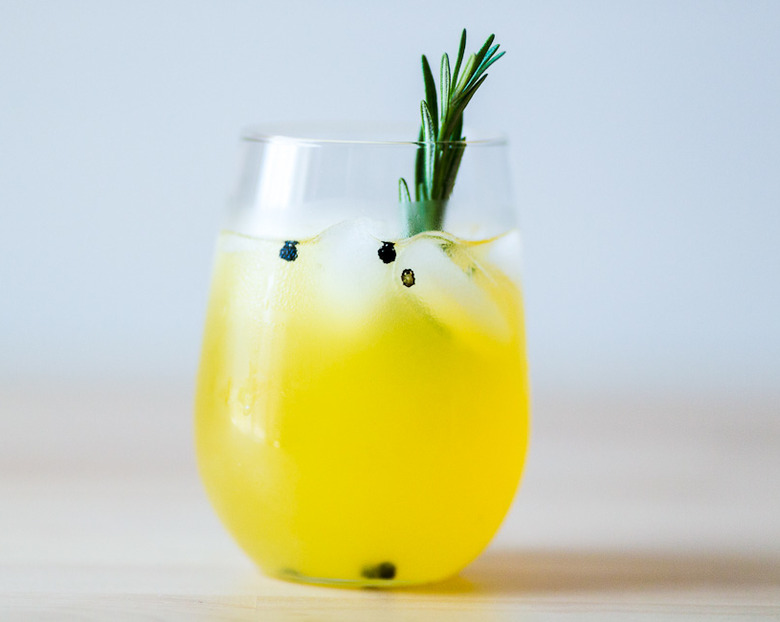 Photo: Sam Horine
I like what agave does for drinks and cocktails, it's more subtle and not as unabashedly sugary as simple syrup or granulated sugar and it dissolves way faster. This recipe for rosemary peppercorn lemonade definitely benefits from it, it enhances the bright yellow color.
To prevent you from taking devastating shortcuts like bottled lemon juice or — I really should hold my tongue — the stuff in the squeezy lemon, invest in a handheld citrus juicer like this one. It's great for squeezing fresh juice for cocktails and marinades too.
Smashing the rosemary and peppercorns before infusing the lemonade helps release their oils, which is what you're going for.
Rosemary Peppercorn Lemonade Recipe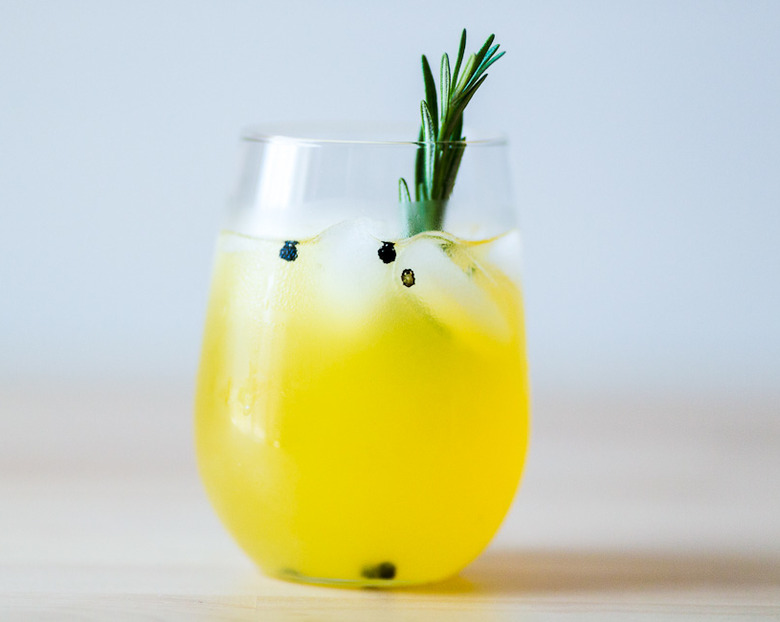 Ingredients
1 cup freshly squeezed lemon juice
2/3 cup agave nectar
6 cups water
2 large sprigs fresh rosemary
10 black peppercorns
Directions
Wrap rosemary and peppercorns in a clean dishtowel and hit hard with a flat, blunt object like a small pan to bruise.
Combine lemon juice, water and agave nectar in a large pitcher, then add rosemary and peppercorns. 
Refrigerate until cold and serve over ice.