Roasted Sweet Plantain With Poblano Guava Sauce Recipe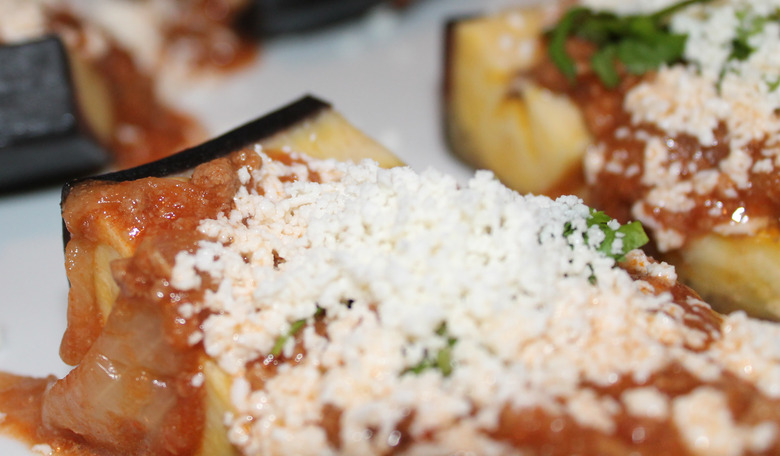 New Jersey chef and BBC reality star Ronaldo Linares is executive chef at his father's restaurant, Martino's Cuban.
Plantains are an often overlooked side dish outside of Latin America. The only slightly challenging part of this dish is making the guava sauce — other than that, simply bake the plantains in their own skins, add sauce and a little crumbly white cheese, and you've got an impressive side or appetizer that nobody else will bring to the pot luck.
Roasted Sweet Plantain With Poblano Guava Sauce Recipe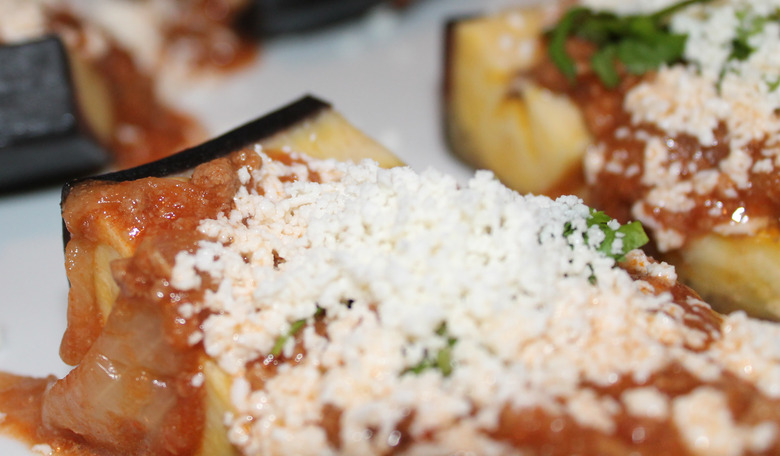 Ingredients
2 ripe plantains
1 poblano pepper
1/4 cup guava
2/3 cup chicken stock
1 teaspoon salt
1 teaspoon pepper
1/4 cup rice vinegar
1/2 cup shallot
1 garlic clove
1/2 cup queso blanco (white cheese)
cilantro
Directions
Pre-heat oven to 400 degrees.
Cut of the ends (tips) of the plantain, insert the tip of a paring knife and run it from top to bottom about 1/2 inch in. Wrap the plantains in foil. Place in oven for 20 minutes.
Wash poblano pepper, rub a little bit of oil on the outside and place on flame or in oven if you have an electric top until the outside is charred.
Once the pepper is done, place in a bowl and cover so steam can loosen the skin, then run under cold water to remove the char and dice.
In a small saucepan add stock, shallots, garlic, poblano pepper, guava and bring up to a rolling simmer. Cook until the paste is smooth.
At this point add rice vinegar, salt and pepper and whisk well to make sure you do not have any lumps in the sauce. Turn to low temperature for two minutes.
Pour the sauce in food processor or blender and blend until the sauce is smooth.
Once the plantains are done, remove the foil and cut into four equal pieces. Carefully split open the plantain where you made the cut to place filling.  Add guava sauce and queso blanco and garnish with cilantro. Enjoy!
Caramelized Onion And Beef Loco Moco Recipe
Chorizo And Shrimp Rice Recipe
Arroz Abanda Recipe