Roasted Pear, Feta, Watercress And Hazelnut Salad Recipe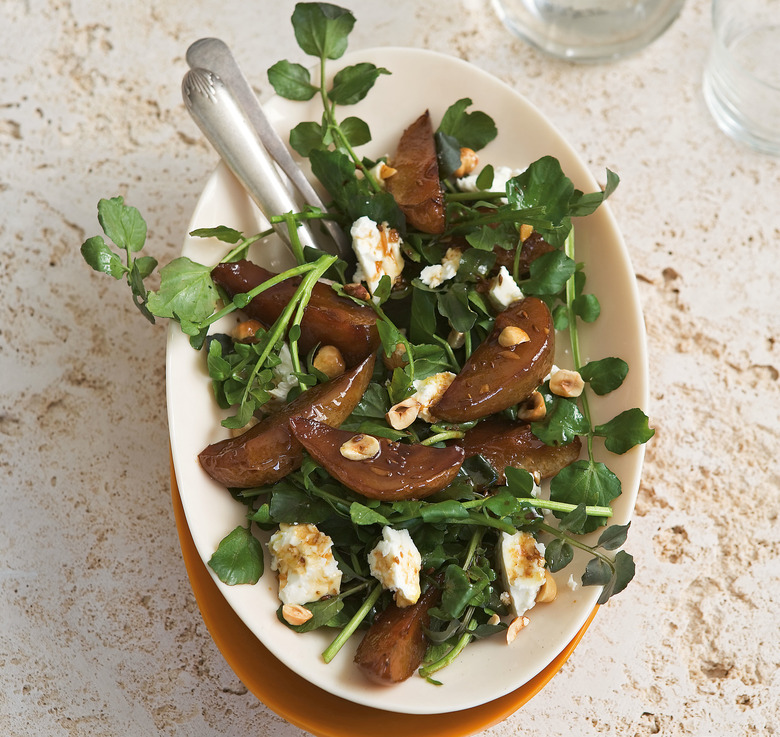 'Tis the season to throw some roasted pears into a salad for some warmth.(Photo: Leanne Kitchen.
As a food-producing country, Turkey wants for nothing; it's one of the few nations in the world that grows more than it needs to feed itself. In Turkey, eating according to the seasons and buying locally is commonplace.
The typical Turkish diet relies heavily on a variety of vegetables and these are prepared in such a way as to leave them tasting deeply and unforgettably of little but themselves.
Try this pear, feta, watercress and hazelnut salad as a first course at your next holiday or special occasion meal.
Roasted Pear, Feta, Watercress And Hazelnut Salad Recipe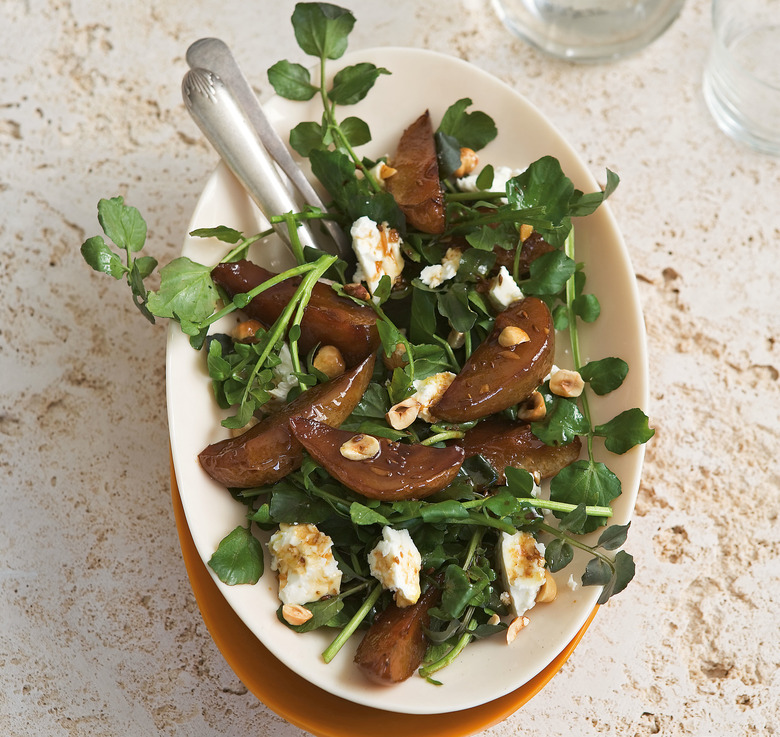 Ingredients
1/2 cup pomegranate molasses
1 tablespoon extra virgin olive oil
3 cups watercress
7 ounces feta or goat cheese
1/2 cup hazelnuts
2 tablespoons red wine vinegar
1 garlic clove
2 tablespoons pomegranate molasses
1 teaspoon cumin seeds
1/2 cup extra virgin olive oil
sea salt
freshly ground black pepper
Directions
Preheat the oven to 350˚F. Cut the unpeeled pears in half lengthwise and remove the cores.
Cut the halves into thirds lengthwise, then place the pear wedges in a single layer in a small baking dish.
Drizzle with pomegranate molasses and olive oil and roast for about 30 minutes, turning once, until the pears are very tender and deep golden all over and the cooking juices are reduced and sticky.
Remove from the oven and cool to room temperature.
Combine the vinegar, garlic, pomegranate molasses  and cumin in a small bowl and whisk well to combine. 
While whisking constantly, slowly add the olive oil in a thin stream, then season with salt and pepper.
Spread the watercress over a serving platter, then scatter over the pear, cheese and hazelnuts.
Drizzle the dressing over the top and serve.