Roasted Asparagus & Scrambled Eggs Recipe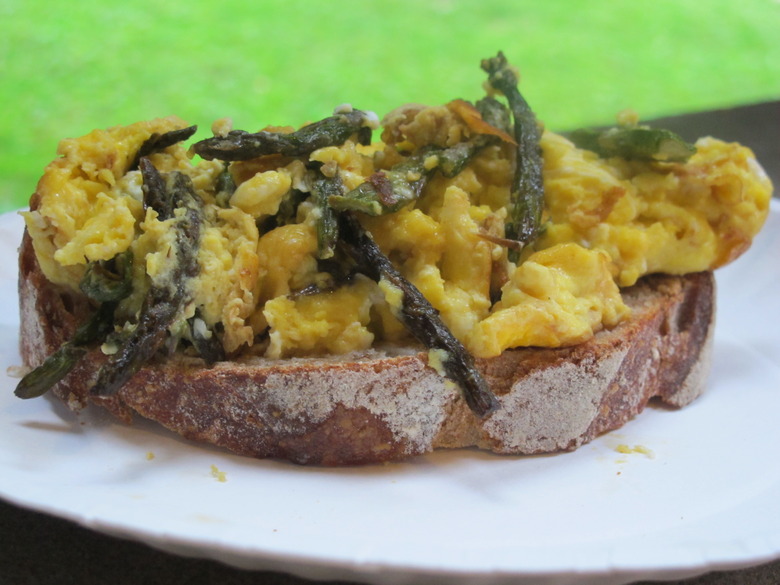 Photo: Lisa McLaughlin
There's still a few weekends left in asparagus season, so this is the perfect time to try this easy and cheesy roasted asparagus and scrambled eggs recipe. Roasting asparagus gives it a deeper flavor and intensifies its natural affinity with eggs.
Roasted Asparagus & Scrambled Eggs Recipe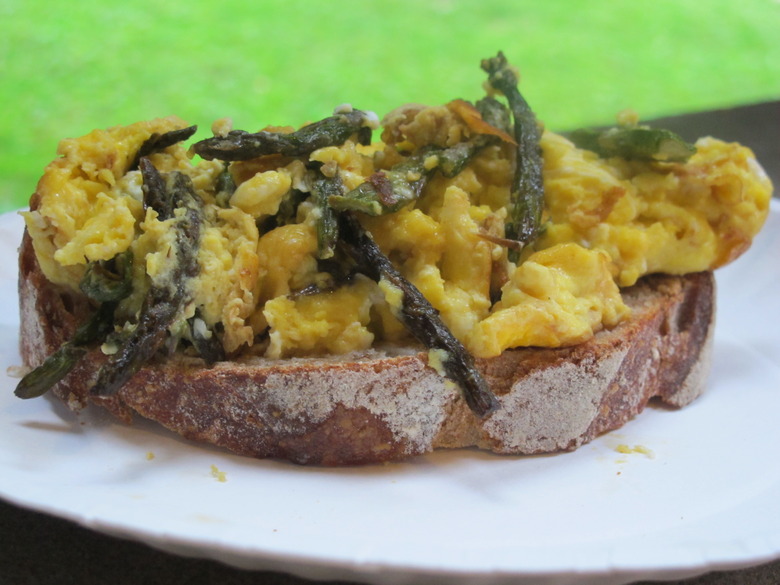 Ingredients
1 pound
olive oil
6 eggs
1/4 cup freshly grated Parmesan cheese
1 tablespoon butter
Directions
Preheat the oven to 400 degrees F.
Break or cut off the tough ends of the asparagus. If the stalks are particularly thick or large you can peel them with a vegetable peeler.
Cut the asparagus stalks into 1/2-inch pieces.
Place the asparagus on a baking sheet or in a small roasting pan.
Drizzle with olive oil and toss to coat the asparagus. Sprinkle generously with salt and pepper. 
Roast the asparagus for 20 minutes, until tender but still crisp. 
When the asparagus is done roasting, whisk the eggs in a bowl with the parmesan cheese and salt and pepper, to taste. 
Melt 1/2 the butter in a large skillet.
Pour the eggs into the melted butter and sprinkle the asparagus pieces on top.
Cook the eggs on the lowest heat, stirring constantly with a wooden spoon, to the desired doneness.
Remove from the heat, add the remaining butter, and stir until it melts.