Reuben Sandwich Recipe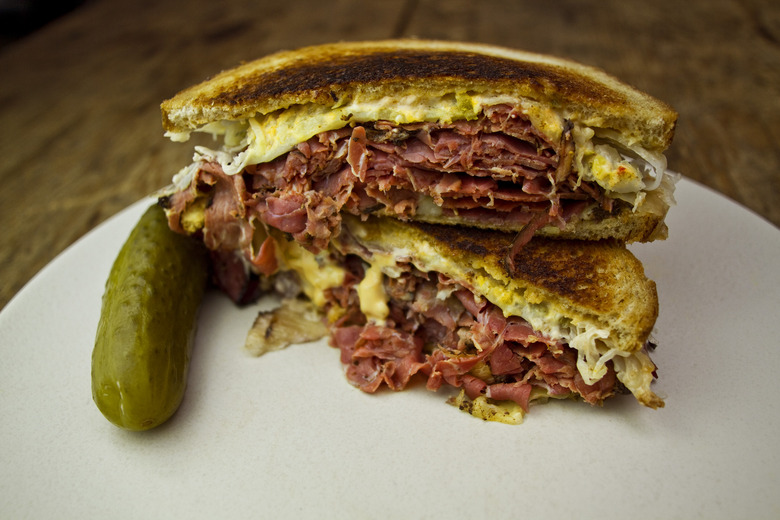 Photo: Mark Shaw
We love a good pastrami sandwich like none other, slathered with mustard between two springy slices of rye. We also love grilled cheese sandwiches. Why do we love the Reuben? It speaks for itself. If you're feeling adventurous, try making a Blue Reuben (Bleuben?), substituting blue cheese dressing for the thousand island.
And no, we're not being lazy today: This Reuben Sandwich Recipe is so reliable that the Reuben is our Sandwich of the Day as well as what to eat for lunch. As they say in the delis where the Reuben's been a fixture for years, have a nosh!
Reuben Sandwich Recipe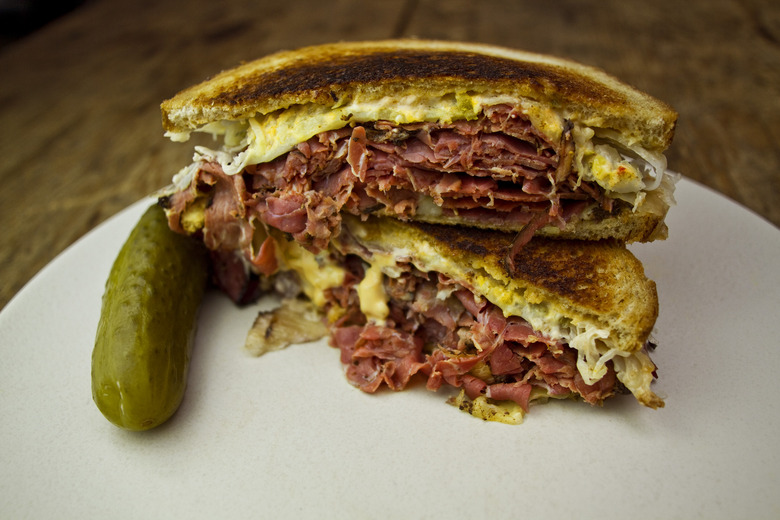 Ingredients
2 slices Jewish-style rye bread
2 tablespoons thousand island dressing
1/2 pound sliced pastrami
2 slices Swiss cheese
1/2 cup sauerkraut
1 teaspoon butter
Directions
Heat the butter in a small skillet over medium heat.
Spread a layer of thousand island dressing on both slices of bread.
Layer on pastrami, then Swiss, then sauerkraut and top with the second slice of bread.
When butter is hot and foamy, gently lower the sandwich into the pan, press down firmly and grill for 3-5 minutes.
Flip sandwich, grill for another 3-5 minutes on the other side, remove from pan, cut in half while hot and serve.