Red Velvet Muffins Recipe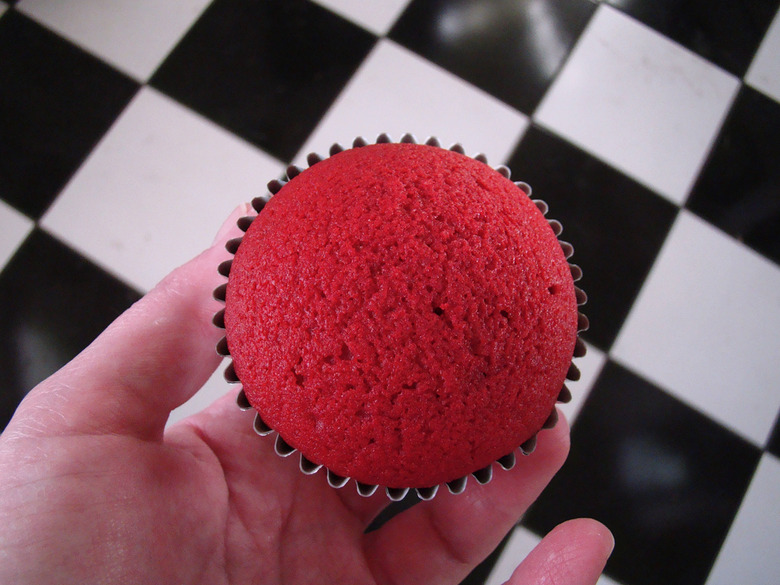 Photo: vmiramontes on Flickr
It's no joke, Red Velvet Pancakes was Food Republic's most popular recipe of 2011. Like Chinese oranging, red velveting is a lot easier than you think (as is inventing food verbs). Say, that looks a lot like a red velvet cupcake. We maintain that this recipe churns out frosting-free, not-too-sweet muffins. You could technically red velvet a croissant if you wanted to stick it to the French. Sounds tasty, right?
Smear these with whipped cream cheese while still slightly warm for a sweet-savory combination that's more appropriate for breakfast.
Red Velvet Muffins Recipe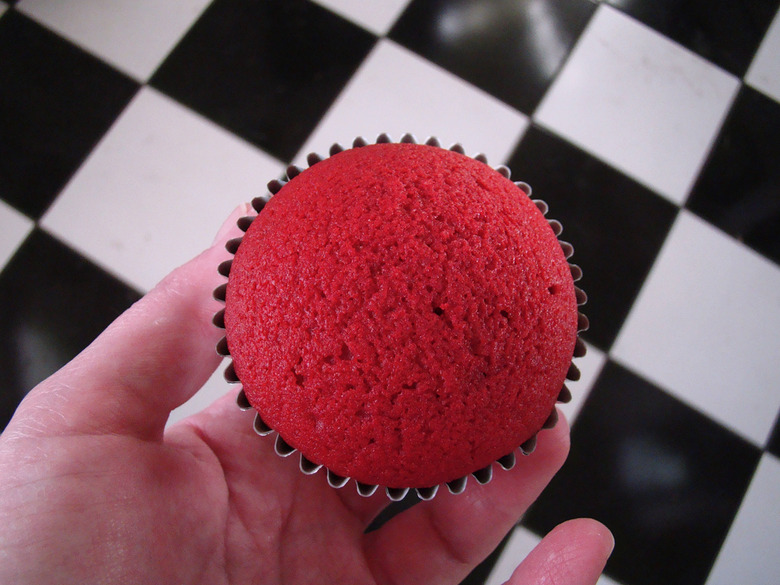 Ingredients
1/2 cup butter
1 cup sugar
2 eggs
1 teaspoon pure vanilla extract
1 cup sour cream
2 1/2 cups all-purpose flour
1 teaspoon baking powder
1/2 teaspoon baking soda
1/4 teaspoon salt
2 tablespoons red food coloring
3 teaspoons natural unsweetened cocoa powder
whipped cream cheese
Directions
In a mixing bowl fitted with the paddle attachment, cream together butter and sugar until fluffy.
Add eggs, vanilla and food coloring and mix well, then fold in sour cream.
Preheat oven to 400 degrees.
Combine flour, baking powder, baking soda, cocoa powder and salt in a large bowl, then stir in the butter mixture until just until combined. Fill a greased or paper-lined muffin tin two-thirds full.
Bake for 20-25 minutes or until a toothpick inserted in the center of a muffin comes out clean. 
When cool enough to touch, remove to a wire rack.
Serve with whipped cream cheese.