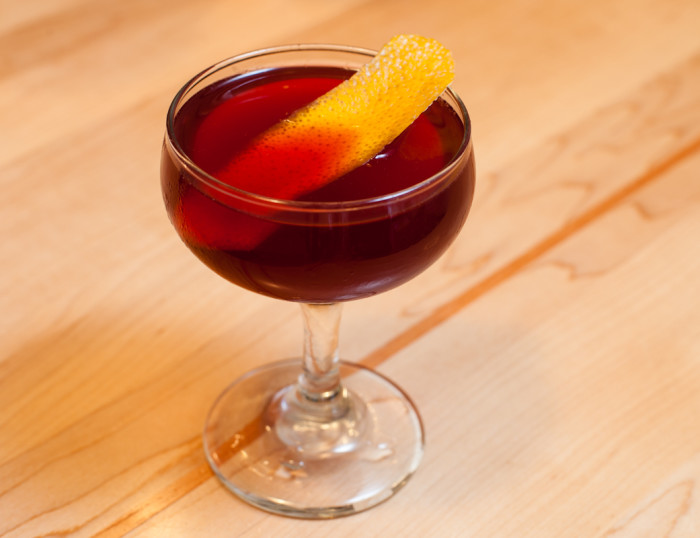 This version of the classic Negroni features Barr Hill gin (elegant balance of juniper and honey) and house-made sweet vermouth (clove and quinine). It's a cool and refreshing cocktail with warm spice and lots of orange and mull-spices. We thought about finding a more local substitute for Campari here in Brooklyn, but it's such an excellently made apéritif and why mess with perfection!
Most everyone knows the origins of the famous Italian cocktail, the Negroni. After I made the sweet vermouth using red wine (as opposed to traditional white), which came about in order to complement the sweet honey-gin, the cocktail was a very dark red, as opposed to the
candy apple red of a traditional negroni. I remarked "Man, this Negroni is red." Which of course is redundant, so the name stuck.
Ingredients
1 1/4

ounces

Barr Hill gin

1 1/4

ounces

Campari

1 1/4

ounces

sweet vermouth
Directions
In a mixing glass, add ingredients and cracked ice. Stir for at least 15 seconds.
Strain into a chilled cocktail glass.  Orange peel twist and garnish.
More negroni cocktail recipes on Food Republic: