Red Flannel Hash Recipe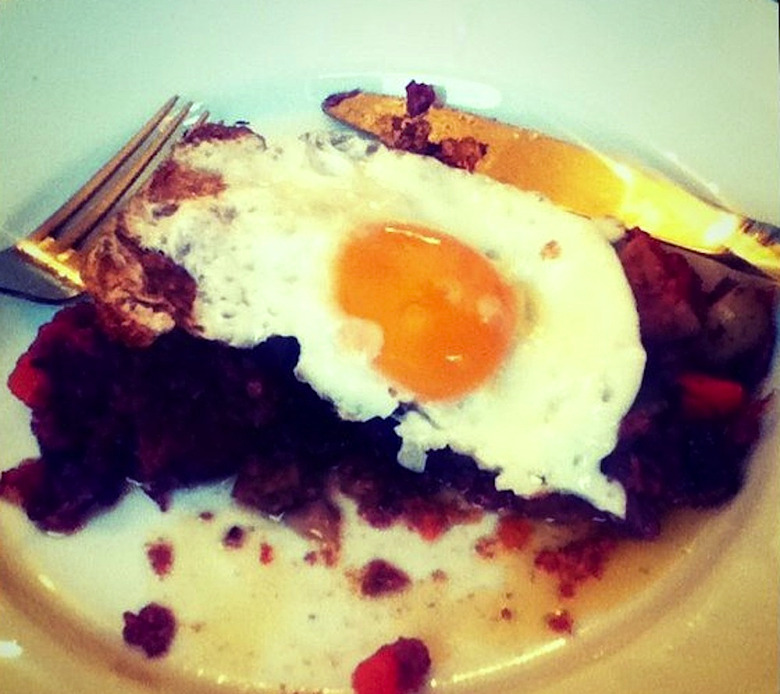 red flannel hash
Got leftover beef of any kind? We're talking brisket, roast, stew, any cut of steak — just as long as it's meaty, tasty beef. Wait, don't just eat it straight up out of the fridge. We're going somewhere with this.
Red flannel hash, contrary to popular opinion, is not a hipster-lumberjack term for something you smoke. Rather, this dish combines beef (traditionally corned), potatoes, eggs and a certain purple veggie that turns everything red. Since you liked our red velvet pancakes so much, we thought we'd turn you on to a savory red brunch dish of a different fabric.
Red Flannel Hash Recipe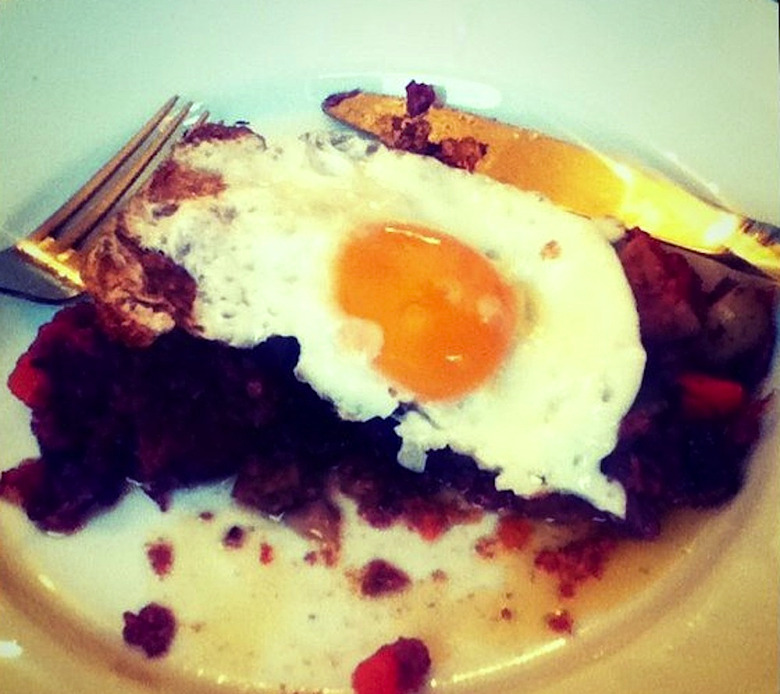 Ingredients
2 tablespoons olive oil
1/2 red onion
1 cup white or sweet potatoes
1 cup leftover beef
1/2 can diced beets
1/4 teaspoon kosher salt
1/4 teaspoon freshly ground black pepper
2 large eggs
Directions
In a medium skillet, heat olive oil over medium heat and sauté onion until translucent, about 5 minutes.
Stir in potatoes, beef and beets until well-combined, season with salt and pepper and press ingredients into a layer in the skillet.
Cook until browned and crispy on the bottom, about 5 minutes, then flip and cook on the other side for 5 minutes.
Transfer to a plate, top with a fried or poached egg (see our foolproof technique here) and serve immediately.