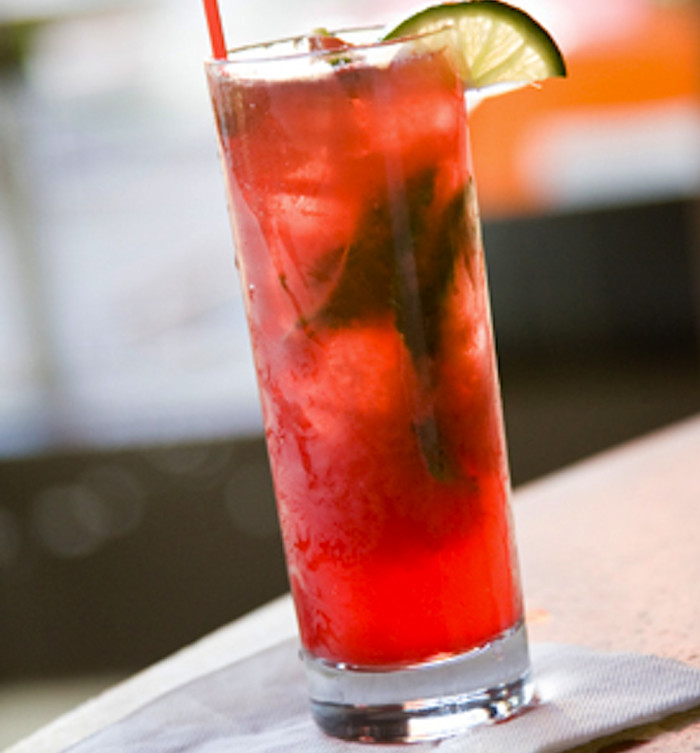 From time to time, I like to use my craft in outrageous ways — like the time I mixed 1,003 cocktails in 1 hour to earn the Guinness Book of World Record's "Fastest Bartender" title. Another idea that I've been secretly dreaming up is plans to be the first person to run a full-service curbside bar on an award show red carpet. If it ever happens, I'd definitely serve this cocktail to the celebrity guests. It's simple, refreshing, fruity, herbaceous, and boasts a generous 2-ounce vodka pour per glass.
The Red Carpet Courage cocktail is exactly what nervous award-goers need before facing the flashing lights. Plus, I can't help but think that I'd make out pretty well in cash tips with this VIP clientele.
Ingredients
4

strawberries

4

to 6

basil leaves, plus extra to garnish

2

ounces

citrus vodka

1 1/2

ounces

guava juice

3/4

ounce

lemon juice
Directions
Muddle strawberries and basil together in a shaker.
Combine additional ingredients, shake vigorously and strain ingredients into a highball glass filled with ice.
Garnish with a basil sprig.