Raspberry Yogurt Muffins Recipe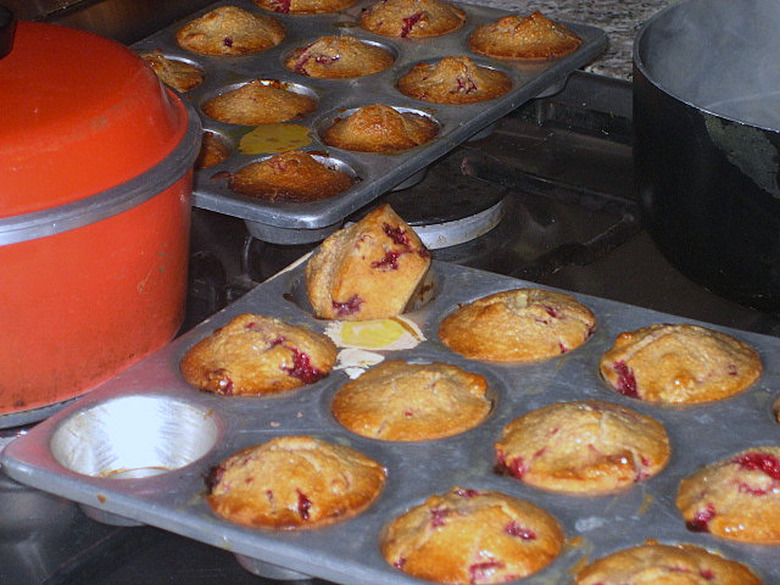 Fill your muffins with raspberries and yogurt and go forth.
Yogurt is healthy for you. So are raspberries. So by the transitive property, factoring in a certain disregard for healthfulness because it's weekend brunch, these incredibly easy raspberry yogurt muffins are basically superfood.
These are delicious with a smear of cream cheese or fresh ricotta, which you can make at home.
Raspberry Yogurt Muffins Recipe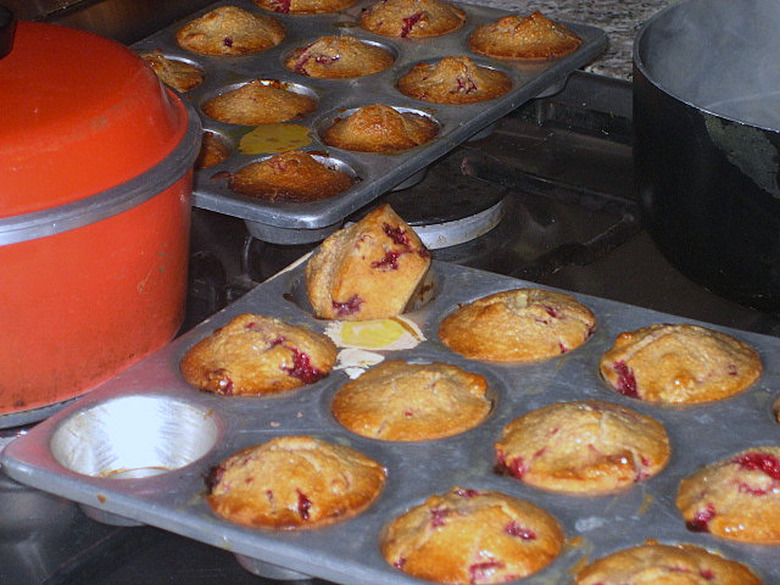 Ingredients
4 tablespoons unsalted butter
1/2 cup sugar
1/2 teaspoon vanilla extract
1 cup all purpose flour
1/4 teaspoon baking soda
1 large egg
1 cup plain whole-milk yogurt
1/2 cup fresh raspberries or 1/2 cup frozen raspberries
2 tablespoons raspberry jam
Directions
Preheat the oven to 350°. Lightly grease muffin tins or use paper liners.
In an electric mixer fitted with the paddle attachment, cream together the butter, sugar, and vanilla on medium-high speed.
Sift the remaining dry ingredients together in a bowl.
Add the egg to the butter mixture and blend until combined.
Add 1/4 cup yogurt to the butter mixture, then half of the dry ingredients, mixing and repeating with the remaining yogurt and remaining dry ingredients until the batter is combined; be sure to end with the dry ingredients.
Fold in the whole raspberries and jam until evenly mixed. Spoon the batter into the muffin tins, filling them to the top.
Bake for 25-30 minutes, or until tops are slightly golden brown and a toothpick inserted in the middle comes out clean.