Raspberry Thyme Sangria Recipe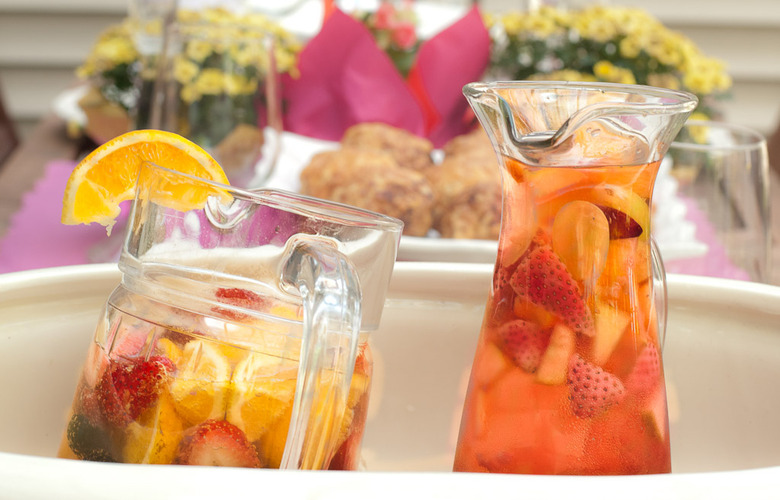 A fruity and light sangria to keep you buzzed all summer long.
Continue the ever-popular sangria trend by incorporating everything from top-shelf liquors and wines from Viognier to Champagne and your favorite fruits. This one has muddled raspberries and thyme, a fresh herb that adds flavor and depth to your drink. You can make it using Prosecco if you want a spritzy sip or Rosé if you want a fuller-bodied flavor.
Raspberry Thyme Sangria Recipe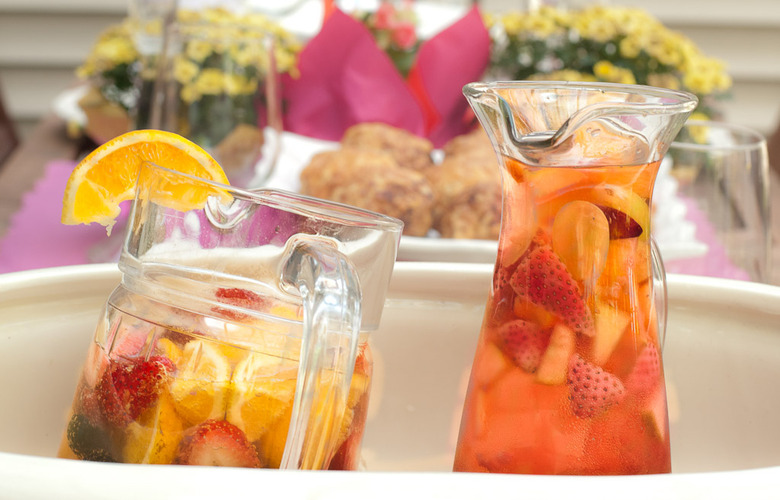 Ingredients
1 bottle of Rosè or Prosecco (E. Guigal Rosè or another dry rosè)
1/2 cup sugar
1 cup water
1/4 cup of Framboise
1 1/2 cup of raspberries
6 sprigs of fresh thyme
ice
Directions
Bring sugar, water, and Framboise to a simmer in a small saucepan, stirring just until sugar is dissolved.
Pour syrup over the raspberries and let stand 5 minutes. Add wine and stir mixture well. Chill, covered, until ready to serve. Serve over ice with a sprig of fresh thyme as garnish.