Raspberry Peach Smoothie Recipe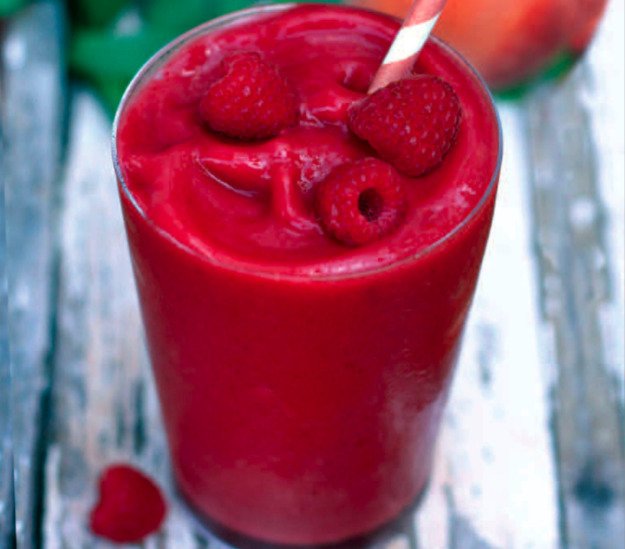 We may receive a commission on purchases made from links.
Just because we know the formula for a smoothie is fruit + ice + something doesn't mean we get it right all the time. Thankfully there's Superfood Smoothies, the cookbook to show us the way to healthy frozen nirvana. Tart rasperries and sweet peaches are one nice way to start off your day. 
A drink as summery as summer can be! Depending on the natural sugars in your fruit, this blend can potentially benefit from an extra touch of sweetener to enhance the flavors.
Raspberry Peach Smoothie Recipe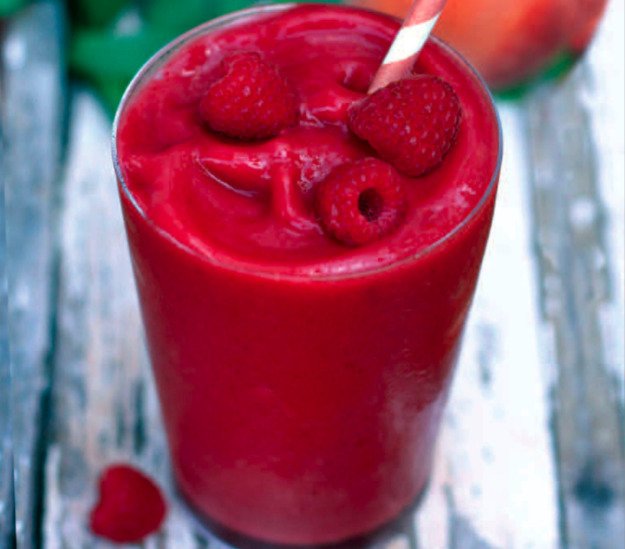 Ingredients
1 1/2 cups fresh peaches
1 1/2 cups frozen raspberries
1/4 cup Medjool dates
1 cup unsweetened almond milk
2 tablespoons chia seeds
1/4 teaspoon vanilla extract
2 cups ice
sweetener
Directions
Blend together all the ingredients except the ice, until smooth.
Add the ice and blend again until frosty. Taste, and sweeten as desired.
Easy Mango Lassi Recipe
Banana Almond Crush Smoothie Recipe
Procrastinator's Breakfast Smoothie