Quinori Cocotte Recipe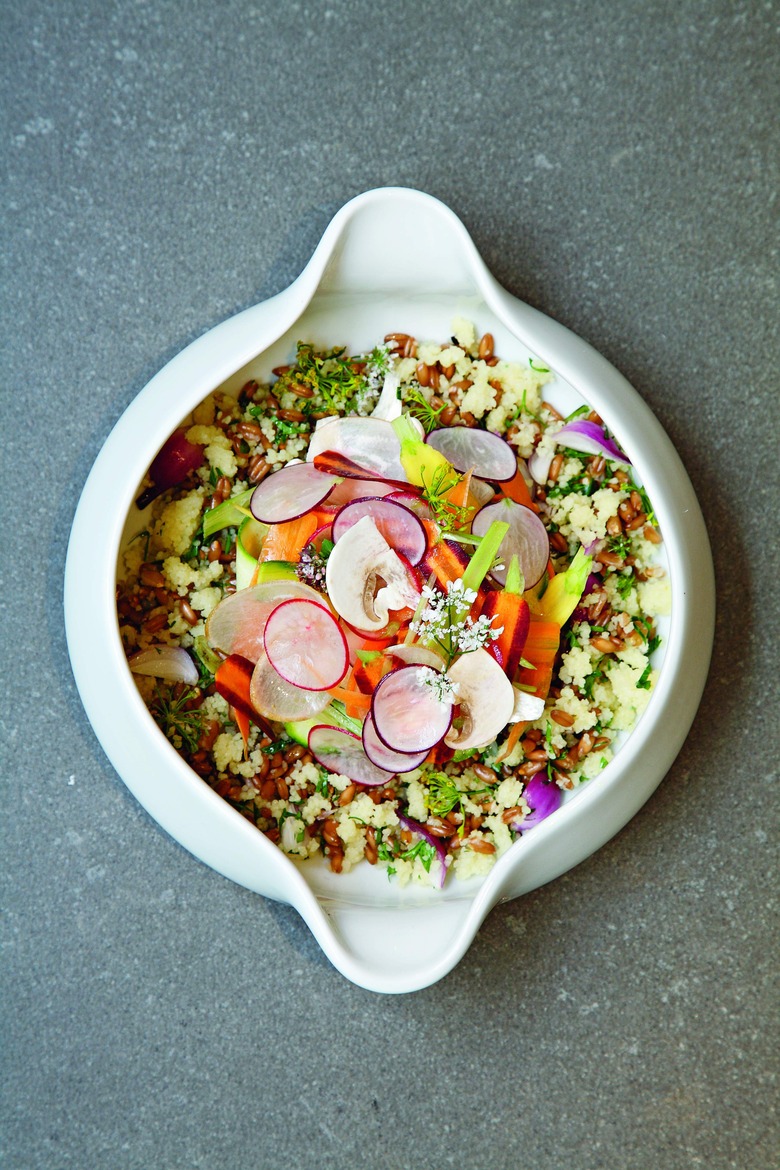 Photo: Françoise Nicol
Quinori is a blend of red quinoa, whole long grain rice, chickpeas, white quinoa, and sesame seeds. A superb cocktail of vitamins, minerals, fibers, carbohydrates, protein—and it's gluten–free. A meat or fish is not necessary, as this dish is plenty nourishing, but a cheese with fruit to bring this menu full circle is perfectly complementary.
We've sampled this Alain Ducasse dish at his restaurant Spoon in Paris, and can vouch for the nourishing punch it packs. It's also a testament to Ducasse's commitment to spotlighting grains and vegetables.
Quinori Cocotte Recipe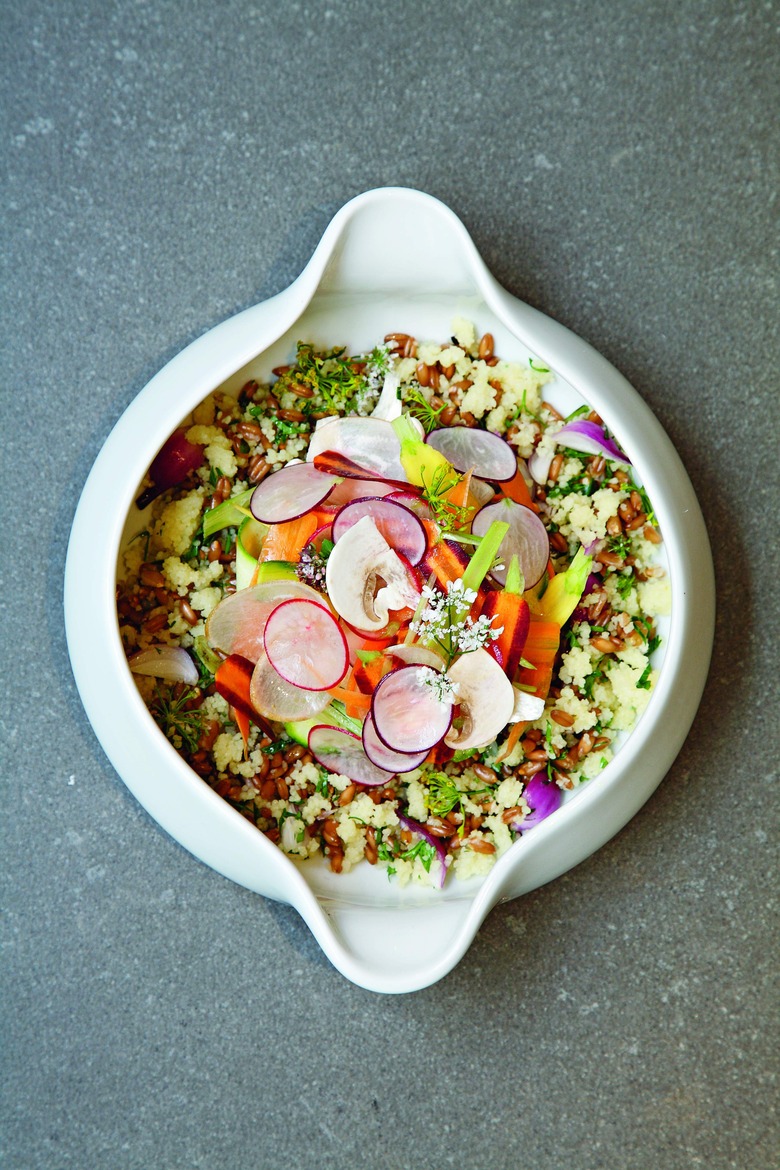 Ingredients
2 carrots
4 small leeks
5 asparagus green
12 radishes
1 small fennel
1 yellow onion
1 cup quinori
2 tablespoons olive oil
4 tablespoons crushed tomatoes
2 sprigs Chervil
2 cilantro sprigs
3 parsley
3 sprigs basil
1 clove garlic
2 tablespoons Morrocan Argan oil
6 tablespoons oat milk
2 tablespoons olive oil
Directions
Preheat the oven to about 325 degrees Fahrenheit.
Heat a cocotte, sweat the onions in 2 tablespoons olive oil for about 2 minutes stirring frequently.
Add the quinori and mix. Add twice the volume in water and stir. Add 4 tablespoons coarsely chopped tomatoes to the quinori, cover and place in the oven for 15 minutes.
While cooking the quinori, wash, pick all herbs. Peel and cut the garlic clove.
Place the herbs in the blender or food processor with pine nuts, 1 garlic clove, 2 tablespoons olive oil and 6 tablespoons oat milk. Blend until renders a smooth, homogenous emulsion. Season to taste and transfer the pistou sauce to a small dish.
Dress the vegetables with 2 tablespoons olive oil, a pinch of salt and 3 turns of freshly ground black pepper.
Remove the cocotte from the oven and garnish the quinori with the vegetables. Cover the cocotte and transfer to table along with the pistou sauce on the side.
Remove the lid allowing your guests to preview the dish and mix. Serve and allow each person to add the pistou sauce individually and as they see fit.