Quesadillas "Benedict" Recipe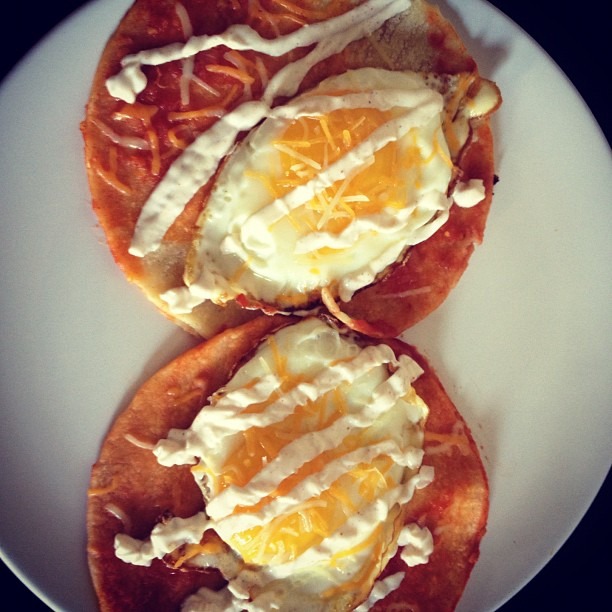 Photo: Jess Kapadia
Just because I eat these super-easy quesadillas for dinner more often than breakfast doesn't mean they're not perfect for brunch. If anything, it should elevate them to the title of Ultimate Brunch. The concept of breakfast quesadillas never really did it for me. Breakfast burritos, definitely. Breakfast tacos, okay (especially in Austin), but the quesadilla just doesn't seem to adapt the same way to being stuffed with cheese and eggs (especially poached). So, ever-adventurous, I fried them and put them on top.
Simple, yet impressive to behold, if you can fry an egg and/or make a quesadilla, a tasty, photogenic brunch is right around the corner.
Quesadillas "Benedict" Recipe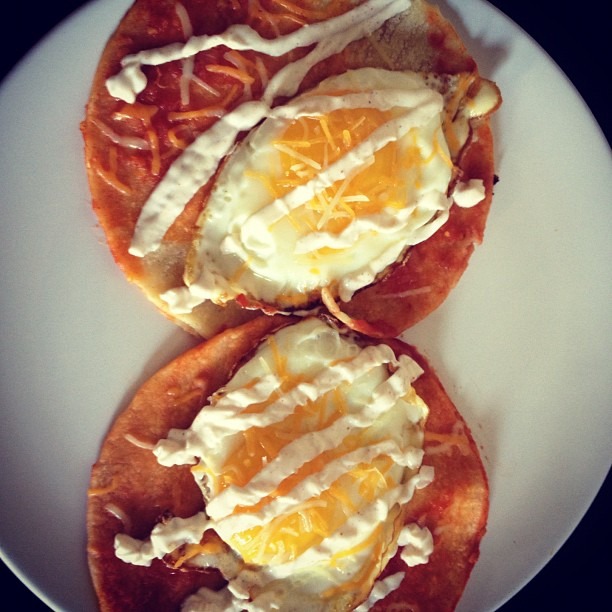 Ingredients
1/2 cup mayonnaise
1 tablespoon Mexican hot sauce
1 tablespoon olive oil
4 large eggs
8 small corn tortillas
2/3 cup shredded sharp cheddar cheese
1 cup salsa
Directions
In a small bowl, combine the mayonnaise and hot sauce. Spoon into a small plastic zip-top bag and set aside.
Heat the olive oil in a large non-stick skillet over medium heat. Fry the eggs until sunny side up but not quite cooked all the way through, then transfer to a plate.
Lower the heat slightly, place four tortillas in the pan and divide cheese among them. When the cheese is almost melted, top each with another tortilla.
Pour salsa over each quesadilla and flip immediately. They should sizzle a little. Cook for 30 seconds, then flip back over. Top each with a fried egg and sprinkle with a little extra cheese. 
Reduce heat to low and cook for another minute or two, or until cheese on top is melted and egg white is completely set. 
Transfer quesadillas to plates, snip the tip off the plastic bag, squeeze on mayonnaise mixture in an attractive manner (zig-zags work nicely) and serve.