Purea Di Fave Con Cicorica Recipe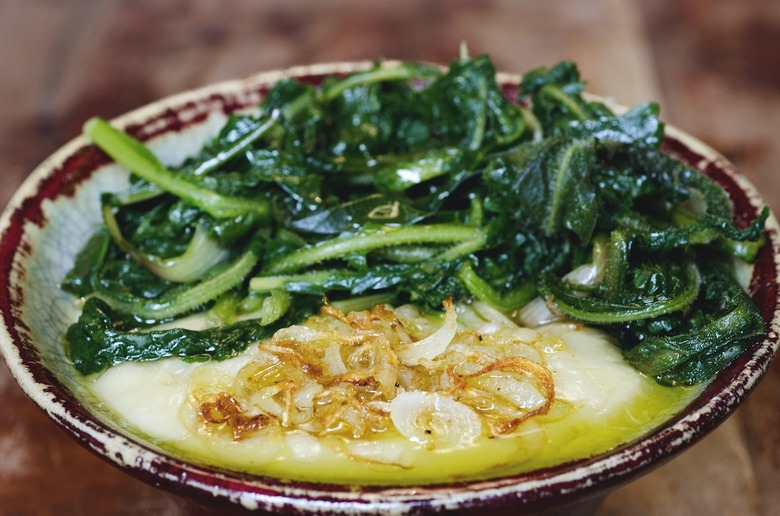 Photo: Alibaba
You'll need to get dried fava beans for this staple of Puglia cuisine. Puglia is the heel of the boot of the Italian peninsula and the home of my occasional photographer boss and dear friend Laura Sciacovelli, whom I thank especially for this exquisite recipe, many more will come from this amazing region of Italy.
Purea Di Fave Con Cicorica Recipe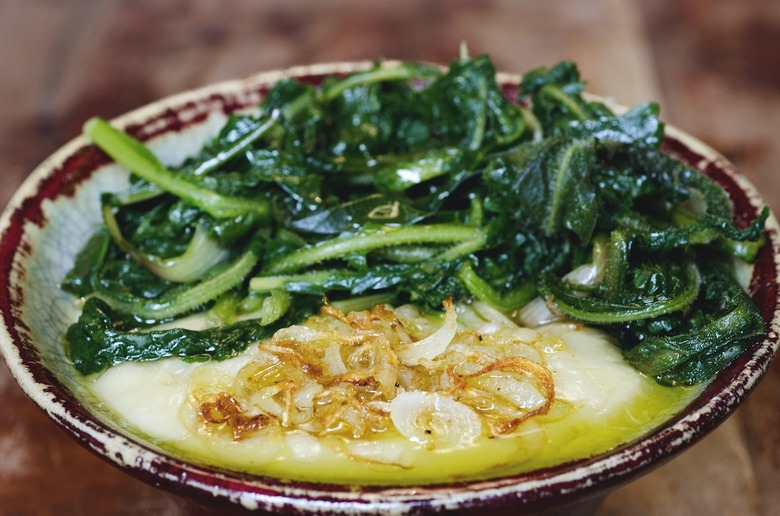 Ingredients
1/2 pound dried fava beans
1 pound chicory leaves
1 small onion
4 tablespoons olive oil
Directions
Put the fava beans in a pot with enough water to cover them, bring to a boil, lower the heat and let it cook with the lid on for 2 hours, checking from time to time that there's enough water in the pot.
When the fava beans are ready they should be already mashed by themselves, but if not take care of that with a potato masher.
Boil the chickory leaves in a large pot of salted water and drain.
Brown the onions in the olive oil add to the mash and mix well.
When you add the oil it should get to the right consistency. Add salt to taste.
Serve the mashed fava beans in clay bowls, place some of the onions on top of the mash on one side and on the other side place some boiled chickory leaves.