Pumpkin Gingersnap Cheesecake Recipe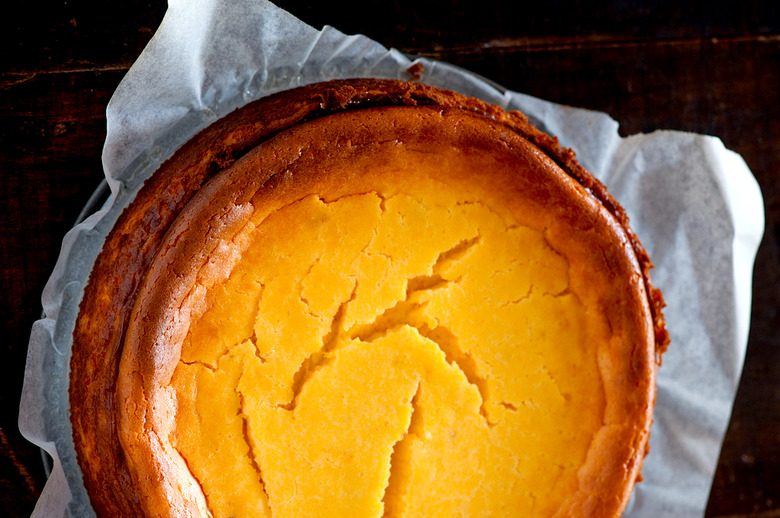 pumpkin cheesecake recipe
Ever look forward to pumpkin pie all Thanksgiving day? Ever feel somewhat disappointed when you finish your slice and start hunting around for something...better? Welcome a pumpkin gingersnap cheesecake to your Thanksgiving table and nip that problem in the bud.
Best of all, cheesecake keeps remarkably well in the fridge or freezer. Can you say that about that quickly-congealing pie you thought you wanted a slice of so badly?
Pumpkin Gingersnap Cheesecake Recipe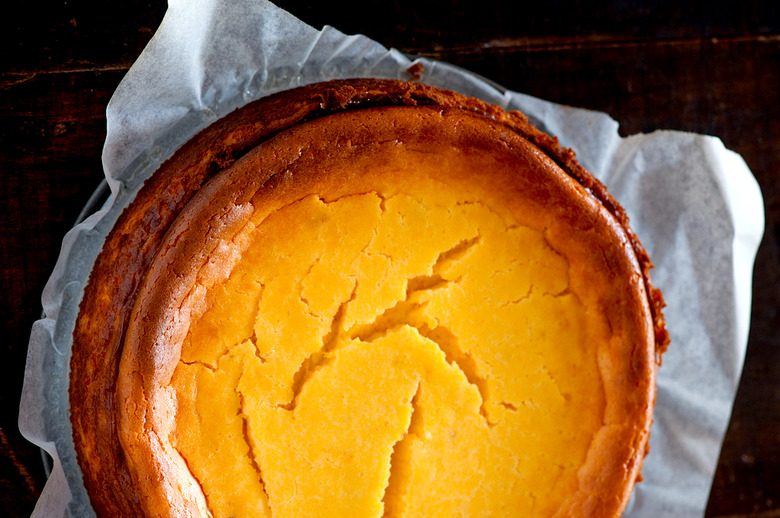 Ingredients
1 1/2 cups gingersnap cookies
1/2 cup pecans
1/2 cup brown sugar
4 tablespoons butter
3 8-oz packages cream cheese
3 large eggs
3/4 cup granulated sugar
1/4 teaspoon salt
1 teaspoon pure vanilla extract
1 1/3 cups canned pumpkin puree
1/4 cup heavy whipping cream
1/2 teaspoon allspice
1/2 teaspoon cinnamon
Directions
Preheat the oven to 325F.
Crush the gingersnaps and mix the crumbs with the nuts, brown sugar, and melted butter in a nine or ten-inch spring-form pan.
Press the mixture into a crust across the bottom of the pan and up the sides and place in the refrigerator to set.
Mix the cream cheese, eggs, granulated sugar, salt, and vanilla together in a mixer using the whisk attachment.
Beat until smooth and fluffy, six to eight minutes. Set about 1 1/2 cups of the mixture aside for the topping.
To the remaining filling, add the pumpkin, heavy whipping cream and spices and beat until combined.
Pour the filling into the prepared crust and spoon the set-aside topping over the top of the cheesecake filling. 
Bake for an hour and 10 to an hour and 20 minutes or until the top starts to brown and the center of the cake is just barely jiggly. 
Let the cake cool in the pan on a wire rack for ten minutes. Run a knife around the edge of the pan to loosen. Remove the ring and let the cheesecake cool completely.
Refrigerate for several hours before serving.