Pumpkin And Herb Stuffing Recipe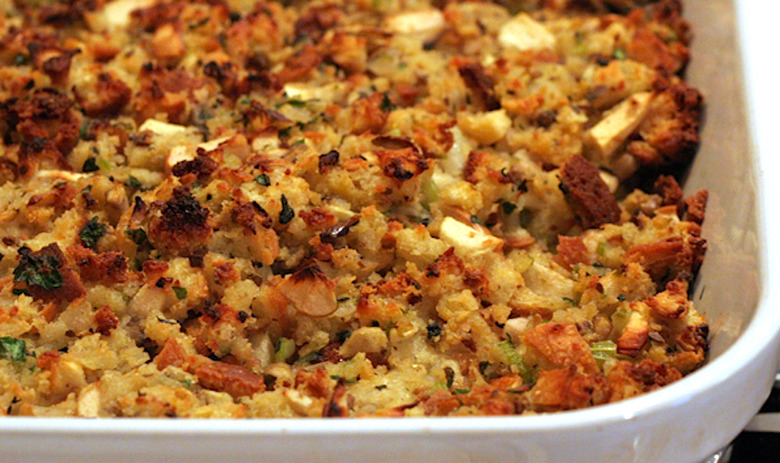 What's a holiday dinner without pumpkin?
Thanksgiving is approaching, and we're always in search of a new or unique stuffing recipe. This is one of my favorite stuffing recipes that I like to serve along some nice collard greens. I added a seasonal favorite into the mix — the pumpkin — and the cinnamon, raisins, and pears add a hint of sweetness to the dish. All of the complex flavors are bound to make this one of your holiday favorites.
Pumpkin And Herb Stuffing Recipe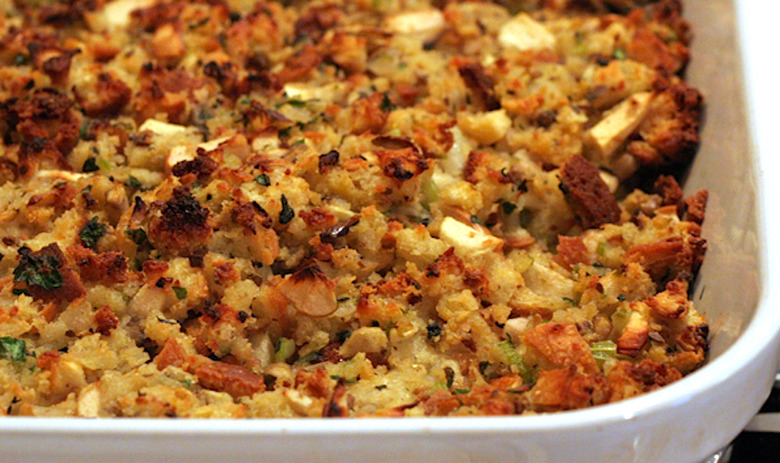 Ingredients
1/4 cup olive oil
2 tablespoons peanuts
1/2 loaf white bread
3 cloves garlic
3 shallots
1 medium pumpkin
2 quinces or pears
2 sticks cinnamon
2 tablespoons herb mix (see below)
1 cup chicken stock
1/2 cup orange juice
1 tablespoon honey
2 teaspoons thyme
1 teaspoon salt
1/2 cup raisins
1 tablespoon parsley
1/2 cup olive oil
1 clove garlic
1 lemon
2 tablespoons rosemary
2 tablespoons sage
2 tablespoons thyme
1 tablespoon parsley
2 teaspoons chili powder
Directions
Heat 2 tablespoons of the olive oil in a large sauté pan over medium heat. Add the peanuts and bread cubes and sauté for 5 minutes, or until golden brown. Remove from the heat and set aside.
Heat the remaining 2 tablespoons of olive oil in a large Dutch oven or other large pot over medium heat. Add the garlic and shallots and sauté until golden, about 5 minutes.
Add the pumpkin, quince, cinnamon sticks and Herb Mix and sauté another 5 minutes. Stir in the chicken stock, orange juice, and honey, reduce the heat to low, and simmer until pumpkin is tender, about 15 minutes.
Add the thyme, salt, raisins, peanuts and reserved bread cubes. Cook over low heat, stirring frequently, until heated through, about 15 minutes.
Remove cinnamon sticks and stir in the parsley. Serve with collard greens.
Heat 2 tablespoons of the olive oil in a small sauté pan over medium heat. 
Add the garlic, lemon zest, rosemary, sage, thyme, parsley and chili powder and sauté until garlic is golden, about 4 minutes. 
Transfer to a small bowl and combine with remaining oil. 
Store in the refrigerator in an airtight container for 3-4 days.