Puffy Grits Recipe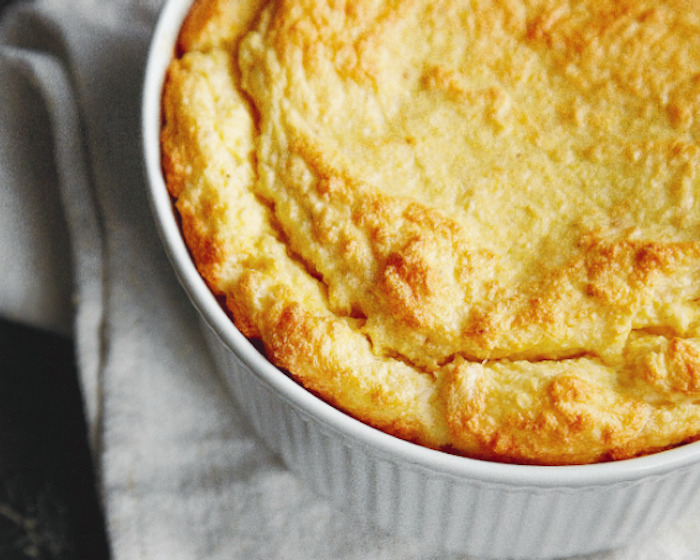 Few things are prettier than a puffed soufflé emerging from the oven. Race to the table so each guest can take in the glorious grits suspended in aged Parmigiano-Reggiano cheese. For this dish, I like to grate the cheese on the small holes of a box grater.
Puffy Grits Recipe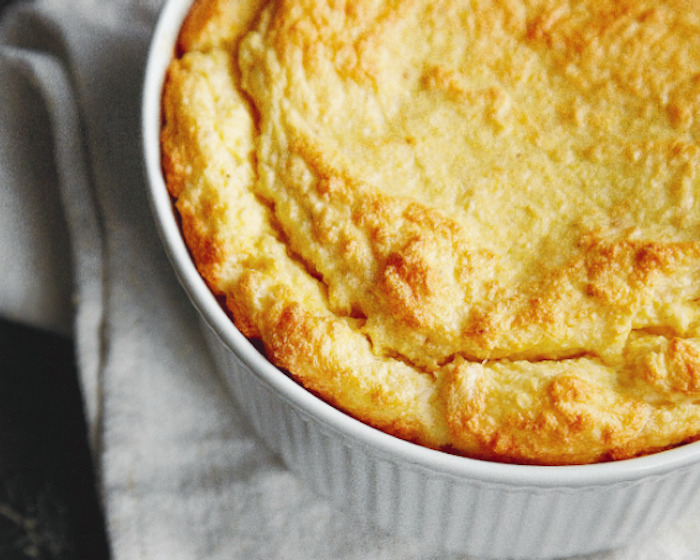 Ingredients
1 cup uncooked stone-ground grits
2 cups plus one tablespoon Parmigiano-Reggiano cheese
4 large eggs
1 tablespoon unsalted butter
1 teaspoon Dijon mustard
3/4 teaspoon salt
1/8 teaspoon freshly ground black pepper
Directions
Place grits in a bowl; add enough water to cover grits by about 1 inch. Skim off and discard any debris that floats to the top. Drain; transfer grits to a Dutch oven. Add 5 cups water.
Bring to a boil, reduce heat, and simmer, whisking very often, until grits are creamy and tender, about 1 hour and 10 minutes. (If grits become dry and begin to stick before they are creamy, add more water, 2 tablespoons at a time, and continue to cook until grits are tender.)
Preheat oven to 400°. Lightly grease a 1 1/2-quart soufflé dish. Sprinkle sides and bottom with 1 tablespoon of Parmigiano-Reggiano cheese.
Remove grits from heat, and transfer to a large bowl. Stir in egg yolks, 2 cups
Parmigiano-Reggiano cheese, and next 4 ingredients.
Beat egg whites at high speed with an electric mixer until soft peaks form. Fold egg whites into grits mixture. Pour into prepared soufflé dish.
Bake at 400° for 50 to 55 minutes or until puffed and lightly browned. Serve immediately.