Prosciutto Egg Cups Recipe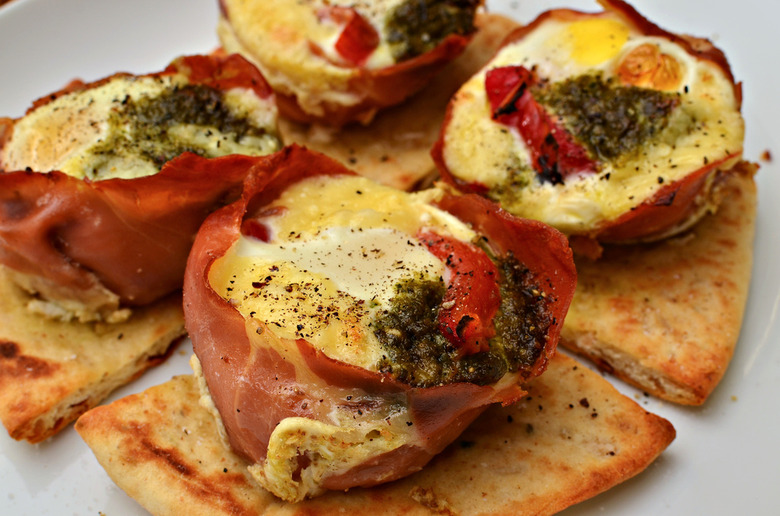 I understand the appeal of something like eggs benedict. It's composed of delicious, individually portioned and aesthetically pleasing eggs on English muffins with cheese and sauce and ham. What could go wrong? But transforming prosciutto or any other sliced pig you have handy into your own personal egg-holders is far more special than yolk getting into the nooks and crannies.
Add a dollop of pesto or some super-easy homemade roasted red pepper strips for an impressive presentation, and prepare to have one of the most attractive brunches of your life. Cook up some home fries as a side, and you're about to kick this day's ass.
Prosciutto Egg Cups Recipe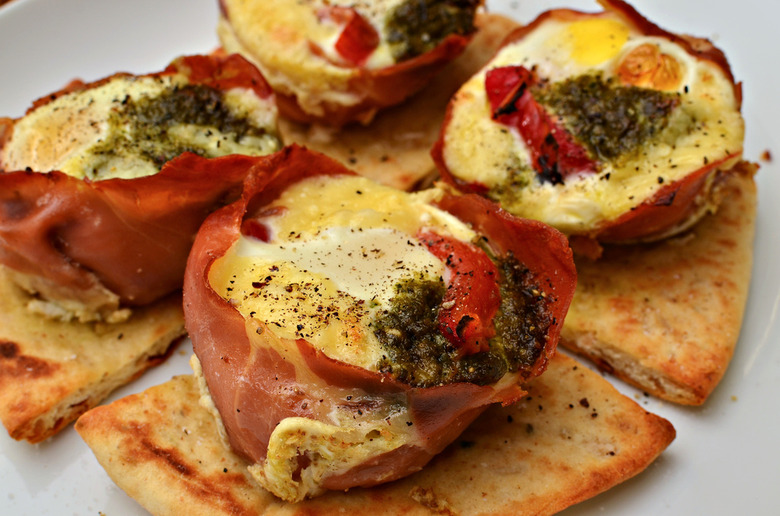 Ingredients
12 thin slices prosciutto
12 large eggs
1 cup shredded cheese
2 tablespoons parsley
Directions
Preheat oven to 375 degrees.
Spray a 12 cup muffin pan with oil spray, then gently fit a slice of prosciutto into each one, leaving a good inch above the pan edge.
Use a tablespoon to add a spoonful of shredded cheese into each cup, then crack an egg into each on top of the cheese.
Add additional toppings if you like.
Season with salt and pepper, and then sprinkle with chopped parsley.
Bake egg cups for 13 to 15 minutes, or until the eggs are cooked as you prefer, and serve hot.