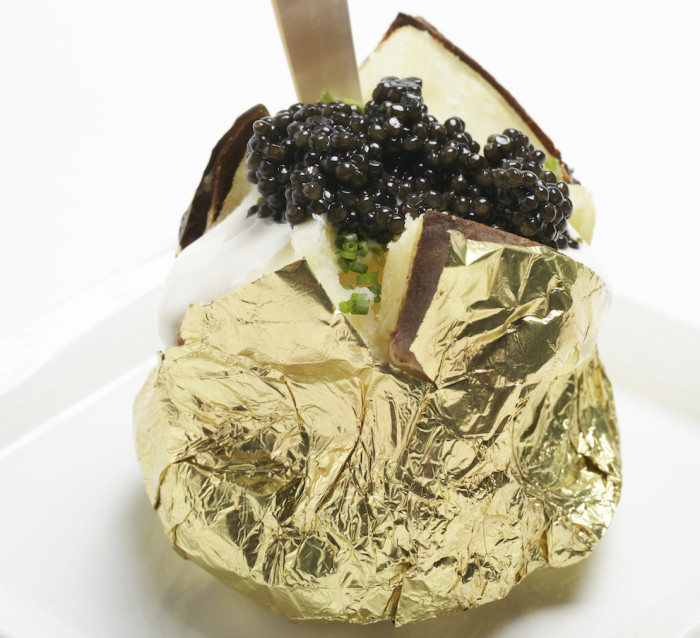 This simple, yet very refined dish speaks to Chef Wolfgang Puck's craft: find the best ingredients you can, make everything from scratch and don't overcomplicate. These potatoes with caviar and creme fraiche are a frequent guest at the Oscars, wrapped in gold foil for extra panache. We'd gladly take one of these osetra-topped beauties over a useless statuette anyday.
Ingredients
For the creme fraiche
2

tablespoons

buttermilk

1

cup

heavy cream
For the potatoes
12

medium

yukon gold potatoes

2

ounces

Iranian osetra caviar
Directions
For the creme fraiche:
Stir together the ingredients and let sit at room temperature, covered, until the mixture thickens, usually overnight.
Scrape into a container, cover, and refrigerate until needed.
For the potatoes:
Preheat oven to 350 degrees F.
Wash and dry potatoes. Wrap individually with aluminum foil (gold, if you can find it).
Place on baking sheet and bake for 1 hour.
Remove potatoes from oven and set aside.
Score and pinch each potato. Dollop with a little bit of the crème fraîche and osetra caviar and serve.