Pork Wiener Schnitzel Recipe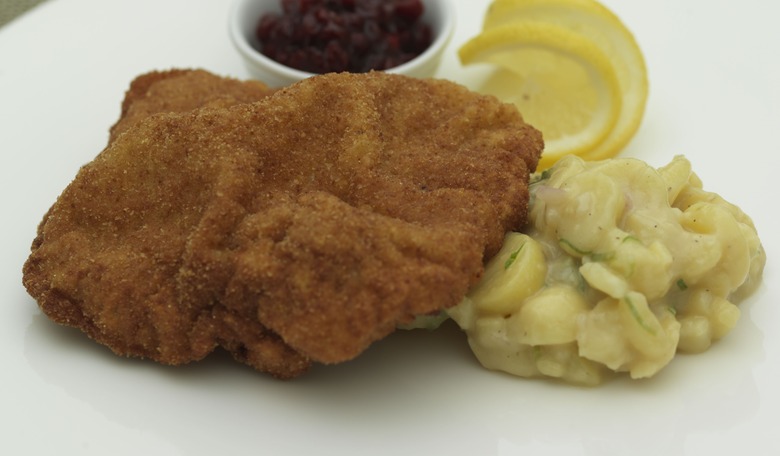 Here's a great dish to make when you're feeling, well, Austrian. Or Germanic. Either way. The Michelin Star-awarded Seasonal Restaurant & Weinbar's menu is a playground for chef/owners Wolfgang Ban and Eduard Frauneder. They offer up dishes inspired by their earliest culinary experiences, drawing heavily on childhood favorites.
For this take on the classic veal dish of Wiener schnitzel, the chefs sub in delicious Heritage pork. Once you try it yourself, you'll see why it's a classic comfort food dish in any language — or season.
Pork Wiener Schnitzel Recipe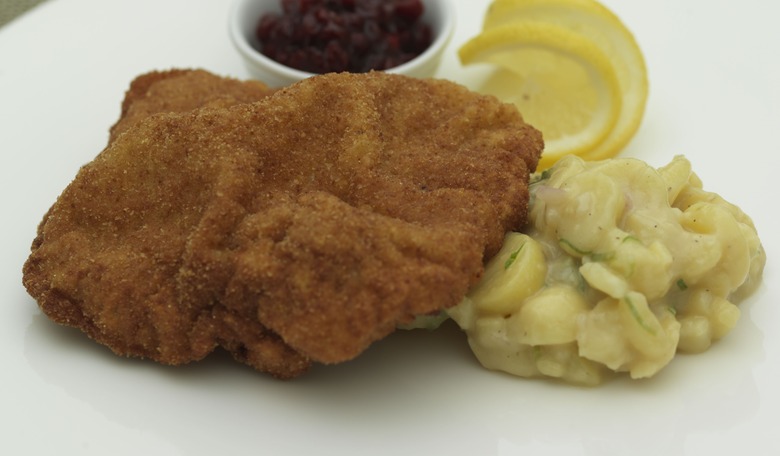 Ingredients
3 pounds Heritage pork
7 ounces flour
4 eggs
7 ounces bread crumbs
splash of seltzer water
canola oil
Salt and pepper
lemon
lingonberry jam
Directions
Slice pork against the grain into 1/4- inch rounds. Lightly pound until 2/8 of an inch think (pounding will allow it to cook evenly, tenderize the meat and make it soufflé nicer). 
Season with salt and pepper.
Beat egg with the splash of seltzer.
Dip the pork slices in flour, egg (beaten with splash of seltzer) and breadcrumbs.  Shake off excess. 
Heat oil till 350 degrees F. Add the pork slices and crisp under constant circular movement for 60 seconds. Remove from the oil. Pat dry and serve.