Pork Chops With Cherry Mustard Recipe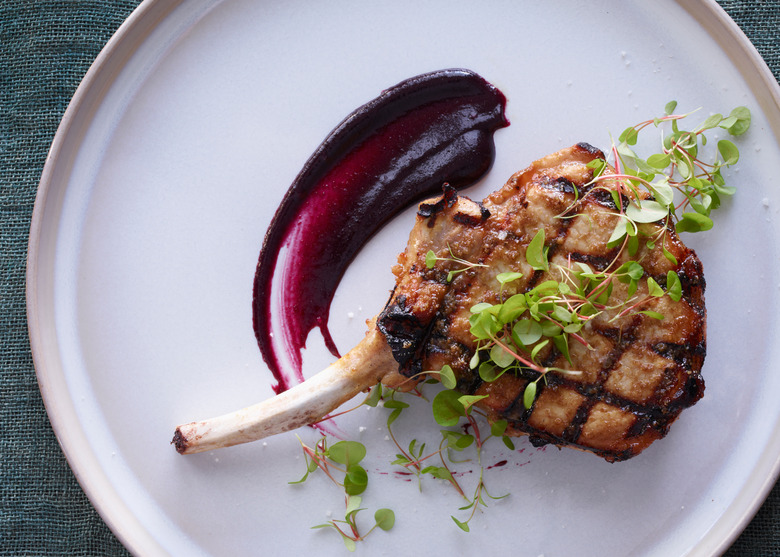 Cherries and mustard may sound like an unusual pairing, but they taste great together. Sweet, tart and hot, this sauce goes well with chicken and veal as well as pork.
Pork Chops With Cherry Mustard Recipe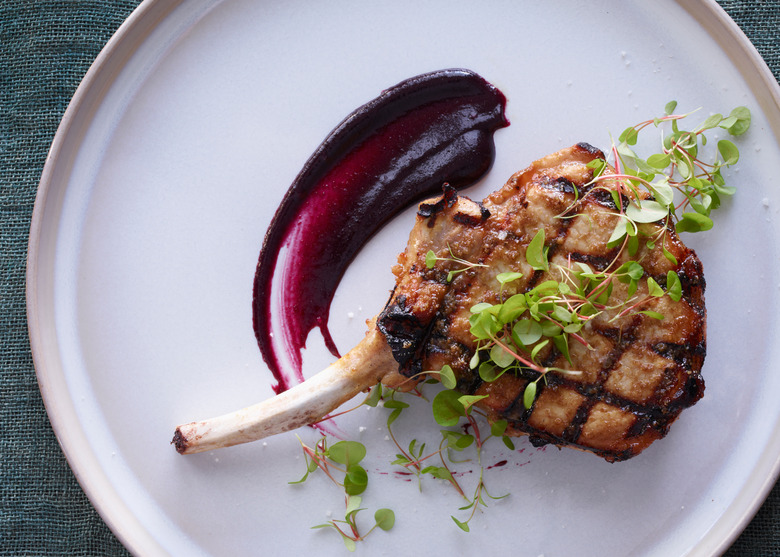 Ingredients
2 tablespoons Colman's dry mustard
1 teaspoon kosher salt
1 pound Bing cherries
1/2 cup red wine vinegar
1/4 cup ruby port
2 tablespoons sugar
2 tablespoons cumin seeds
3 tablespoons sherry vinegar
1/4 cup honey
4 (9-ounce) bone-in pork chops
Directions
In a medium bowl, stir together the mustard and 1 tablespoon water until smooth. Let stand for 15 minutes. Stir in the salt until well combined.
Meanwhile, in a medium saucepan, boil the cherries, red wine vinegar, port, and sugar over high heat, stirring occasionally, until syrupy, about 10 minutes. Transfer to a blender and puree until smooth.
Return the mixture to the saucepan and bring to a boil over high heat. Boil, stirring occasionally, until the consistency of ketchup, about 5 minutes. Stir the cherry mixture into the mustard mixture, a little at a time, until completely incorporated. This mustard will keep in the refrigerator for up to 3 days.
Heat your grill to medium-high. Use a lightly oiled kitchen towel to carefully grease the grill grate.
In a small bowl, stir together the cumin, sherry vinegar, and honey. Reserve 1 tablespoon in another bowl and use the rest to brush all over the pork. Let the pork stand for 5 minutes while the grill heats.
Grill the pork, turning every 45 seconds to cook evenly, until the center is still a little pink, about 8 minutes. Remove from the grill, brush with the reserved honey mixture, and let rest for 10 minutes. Serve with the cherry mustard.