Polenta Pasticciata Recipe, A "Messed Up" Polenta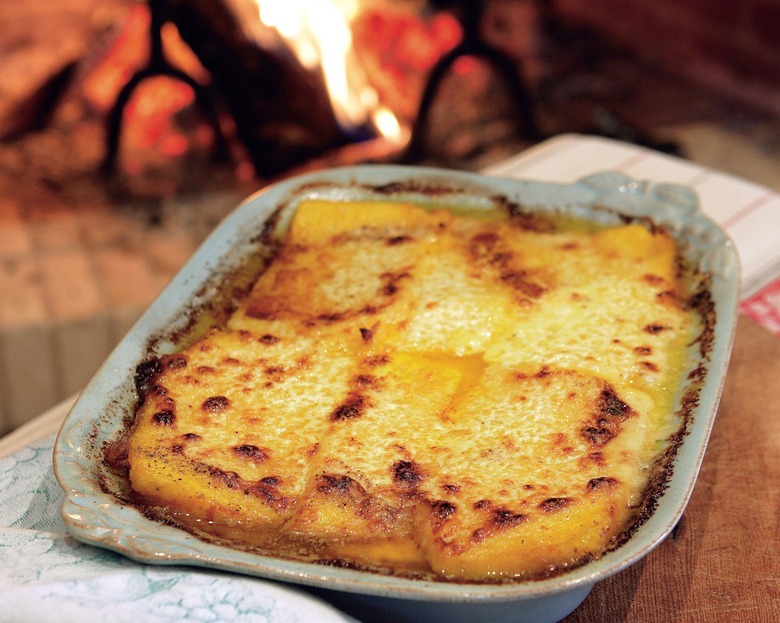 Photo: Simon Griffiths
Polenta requires a lot of attention, exceptional ingredients and decent upper-body strength, but when it's done right, few things in a dish are as satisfying. We selected Manuela Darling-Gansser's recipe for Polenta Pasticciata, which translates roughly as "messed up," from her new cookbook because it's one of the cheesier versions we've seen.
When I make polenta I always like to make more than I need. Then I can use the left-over polenta the next day to make something marvelous. This is one of those "next-day" recipes, baked in the oven to produce a rich and warming dish traditional to the foothills of the Italian Alps.
Polenta Pasticciata Recipe, A "Messed Up" Polenta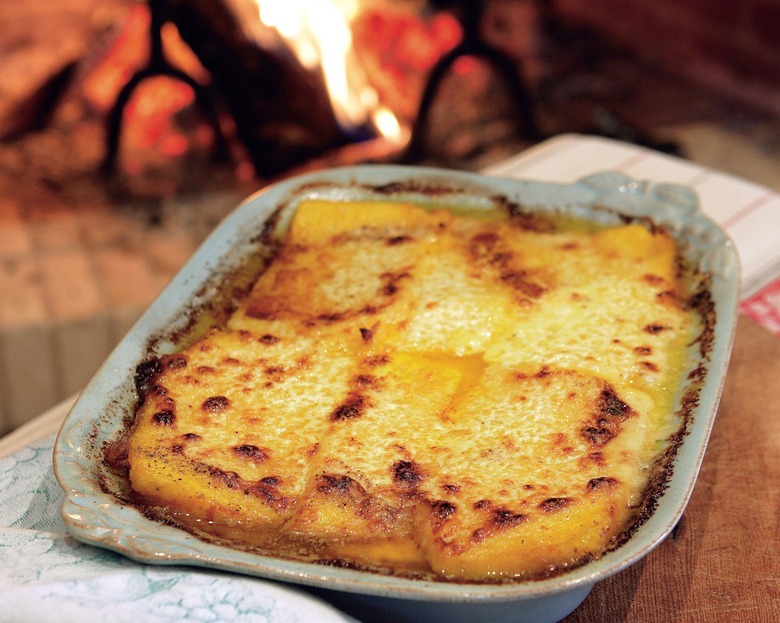 Ingredients
2 1/4 quarts water
2 teaspoons sea salt
18 ounces coarse polenta
5 1/2 ounces Gruyere
5 1/2 ounces gorgonzola dolce
9 ounces mascarpone
ground black pepper
Directions
Put the water and salt in a large saucepan and bring to a boil.
Add the polenta in a steady stream, whisking constantly to avoid lumps. Turn the heat down to low and cook the polenta for about 45 minutes, stirring from time to time.
When the polenta comes away from the sides of the pan, it is cooked and ready to be served. Pour the polenta onto a wooden board or into a tray lined with parchment paper and leave to cool.
Preheat the oven to 400°F.
Butter an ovenproof dish. Slice the polenta into 1/2-inch thick slices. Layer the bottom of the dish with a third of the polenta, then top with the Gruyère.
Add another layer of polenta, then the Gorgonzola dolce.
Add the final layer of polenta and spread with the mascarpone. Grind some pepper on top and bake in the preheated oven for about 20 minutes, or until golden.