Pisco Sour Sorbet Recipe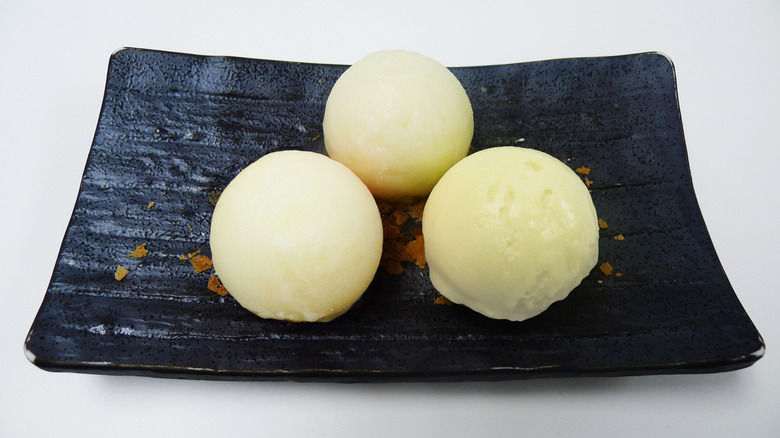 If you're in the mood for something cold this summer, try a recipe from NYC's SUSHISAMBA. Pastry chef Michelle Duran incorporates refreshing ingredients with Japanese flavors and a tasty spike of alcohol, creating the perfect icy combination for summer. Don't miss this pisco sour sorbet recipe, just in time for the next heat wave.
Pisco Sour Sorbet Recipe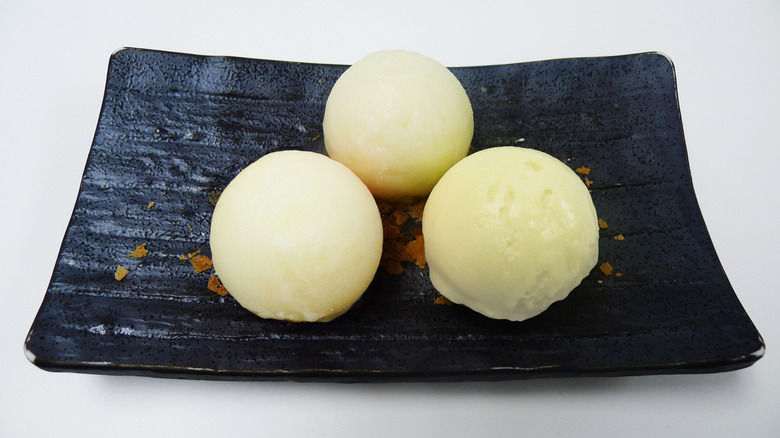 Ingredients
1 cup of water
1 1/3 cup sugar
1 cup lime juice
1/2 cup lemon juice
1/2 cup yuzu juice (Japanese lime)
2/3 cup Pisco
Directions
In a saucepan, add water and sugar. Bring to a boil.
Strain mixture through sieve and leave until cool.
After mixture has cooled, add remaining ingredients and combine. 
Freeze mixture until solid.