"Pioneer Spirit" Old Fashioned Cocktail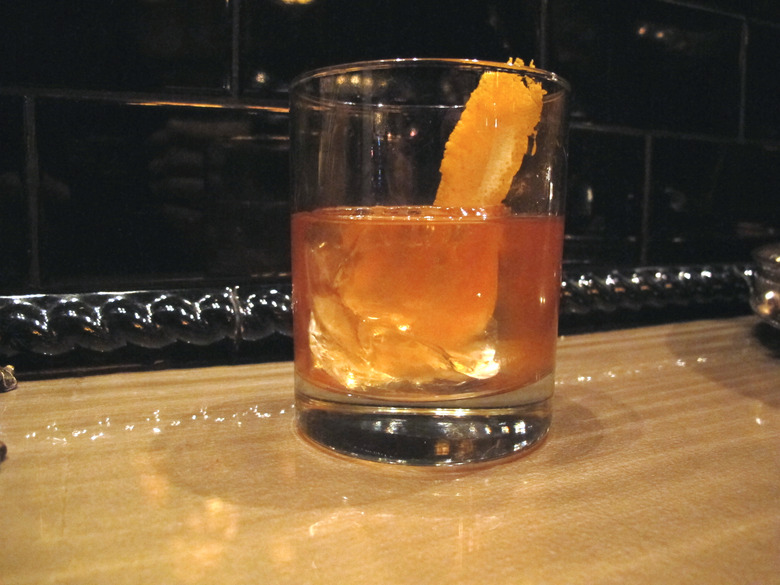 The Raines Law Room in NYC is a bit like a speakeasy, though that makes it sound too precious by half. In actuality, the cocktail lounge is a serious mixology den, where the bartenders hold court in the kitchen while those waiting for a cozy table in the main room look on. These barkeeps tend to look sharp and mix sharper, stirring up concoctions like you'd see Don Draper swilling on Mad Men.
Take for instance this "Pioneer Spirit" cocktail, a tantalizing spin on the Old Fashioned. If you like rye, you'll love it, and if you haven't embraced this versatile spirit, this stiff drink will change your mind.
For an in-depth look at the making of this cocktail on site at Raines Law Room, head over to We Are The Market.
"Pioneer Spirit" Old Fashioned Cocktail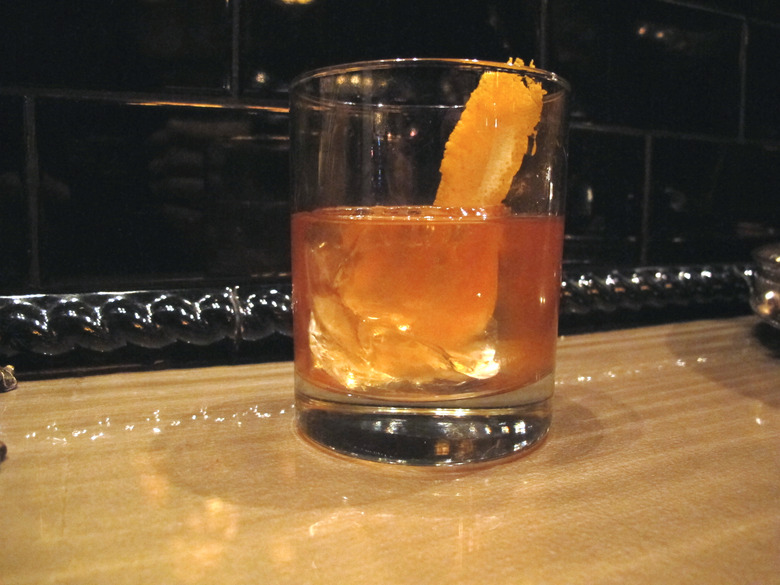 Ingredients
2 dashes Angostura bitters
1 barspoon (.8 ounces) orgeat (an almond-based syrup; commercial brands include Fee Brothers)
1.5 ounces Whistlepig 10-year rye
.5 ounces Laird's 7.5 year Applejack
1 big ice cube
1 large twist Orange peel
Directions