Philly Burger Week: Cheeseburger Stromboli Recipe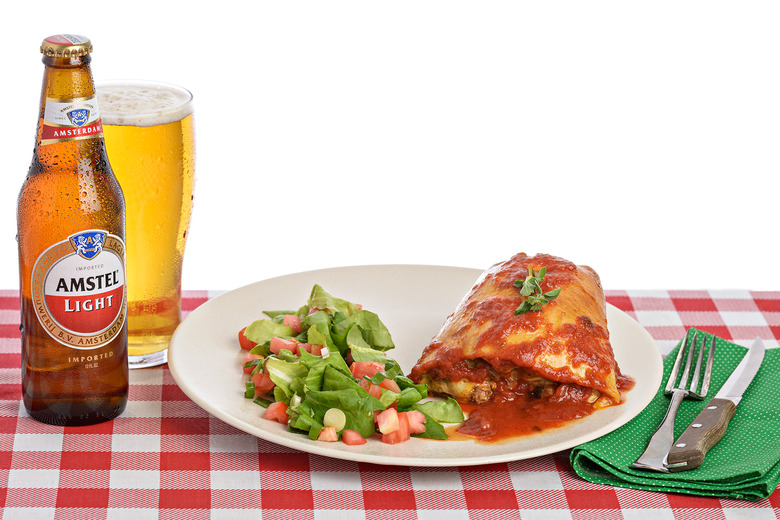 Philadelphia probably doesn't need its own burger, given the popularity of the Philly Cheesesteaks. But what if we look to the city's deep connection to Italian-American culture for inspiration and created a burger that Philly could call its own? Behold the Cheeseburger Stromboli, a saucy, cheesy delight.
Philly Burger Week: Cheeseburger Stromboli Recipe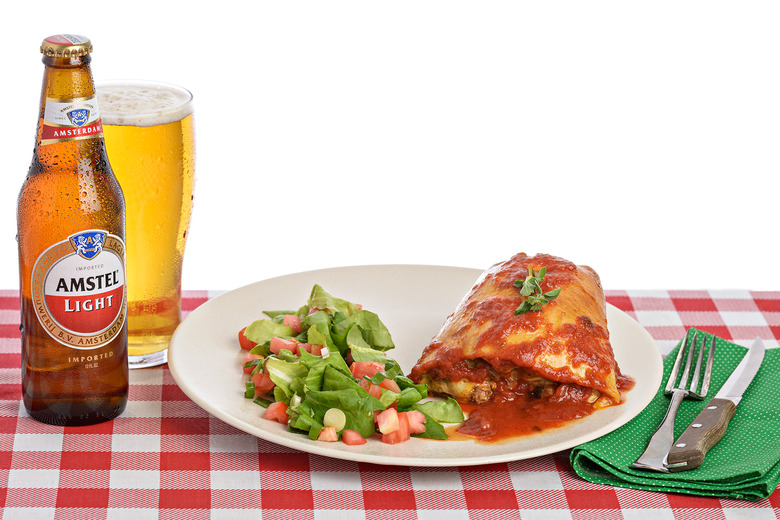 Ingredients
1/2 pound ground beef
10 ounces pizza sauce or other thick tomato sauce
10 ounces pizza dough
3 slices American cheese
6 ounces mozzarella
1 egg beaten with one tablespoon of water
Directions
Preheat the oven to 400 degrees.
Heat a large skillet over medium-high heat and brown the ground beef until no longer pink, breaking up any large chunks with a wooden spoon. Drain off all the fat and set the meat aside to cool for about 10 minutes.
Meanwhile, lay the pizza dough out on an oiled baking sheet and stretch out to form a large rectangle, taking care not to puncture the dough.
Evenly distribute the sauce over the surface of the dough, leaving about an inch around the perimeter.
Evenly distribute the ground beef over the sauce, then lay the American cheese over the beef.
Sprinkle the mozzarella evenly over the American cheese, then tightly roll up the stromboli from one end, cinching along the edges if necessary to contain the filling. Press down firmly on the seams to seal, then brush generously with egg wash, cut a few short, thin slits into the top with a sharp knife to vent and bake for 35-40 minutes or until golden brown.
Remove from oven and allow to rest for 15 minutes before slicing in half.
Arrange halves on a plate and serve with extra sauce for dipping.