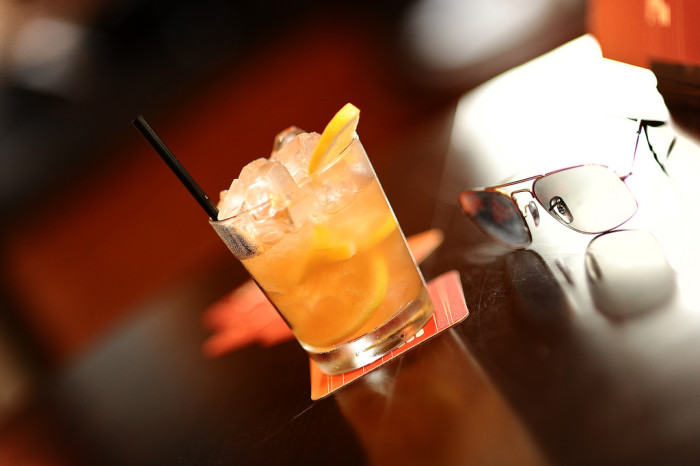 The Petite Sidecar is a variation on one of my favorite drinks: the Ti-Punch, a Martinique rhum–based Daiquiri/Old Fashioned hybrid, composed of a slug of rhum, a bar spoon of sugar cane syrup and a lime disc. I created this Cognac-based Ti-Punch, which has all the elements of a Sidecar, to mix with my favorite old Cognacs. I tend to reserve my best Cognacs for sipping, which is why many of them collect dust on the shelf. If you've got it, mix it!
Ingredients
2

ounces

Pierre Ferrand Selection des Anges

1/2

ounce

Rhum Clement Creole Shrubb

1

lemon disc, (silver dollar-size twist straight off the side of a lemon to retain flesh with the peel)
Directions
1. Squeeze the lemon disc on both sides (to express the oil from the peel and juice from the flesh) into a chilled rocks glass.
2. Add the rest of the ingredients and top with pebble ice. Swizzle, then top with more pebble ice and swizzle again. No garnish.
Cognac Lovers check out these other cocktails: