Pasta Frittata Recipe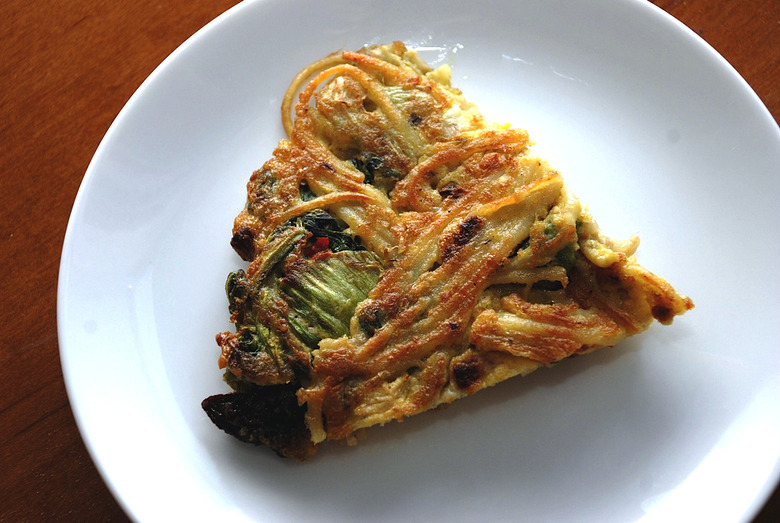 Photo: kthread on Flickr
On the rare occasion that I have pasta left over from dinner, even if it's just a cup, I save it in the fridge for a frittata the next day. Yup, the pasta omelet-quiche exists, and it's my favorite secret brunch weapon. Try not to use brunch weapons though, talk it out first.
Pasta frittatas are about as easy to make as it gets, because you did all the work the night before. Make any of the following recipes for dinner, save a portion or two for breakfast and get crackin' the next morning. This recipe can easily be doubled — just use a larger pan.
Pasta Frittata Recipe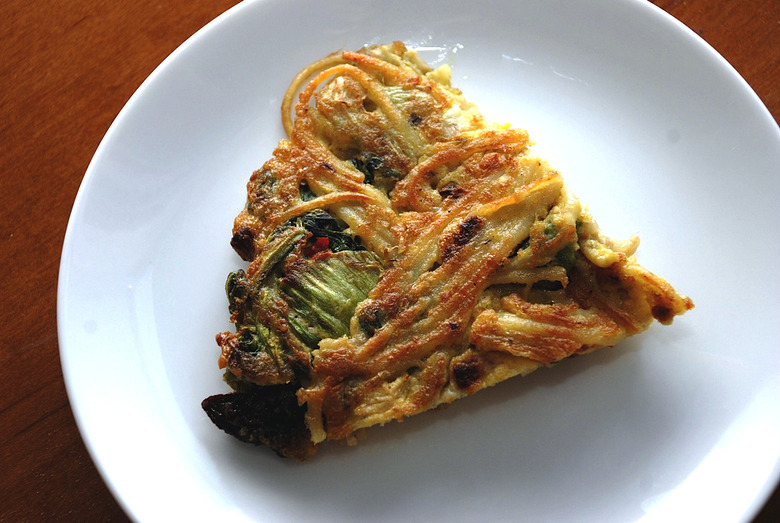 Ingredients
2 cups leftover pasta
4 eggs beaten
2 tablespoons butter
1/2 cup whichever cheese the pasta called for
Directions
Preheat the broiler on high with the rack on the second-highest shelf.
Mix pasta and beaten eggs in a large bowl and set aside. 
Heat the butter in a small oven-proof pan (preferably cast-iron) over medium heat, then add pasta-egg mixture and allow the bottom to set slightly (about 2-3 minutes).
Lift up a corner, tilt the pan and and allow the egg on top to run underneath.
Sprinkle the cheese over the top and place under broiler for 3-5 minutes until cheese is melted and golden brown and eggs have set completely. 
Remove pan from oven, loosen frittata from the bottom, cover the pan with a plate, invert the frittata onto it, then flip the frittata cheese-side up using a spatula. 
Allow to cool slightly, then slice into wedges or squares and serve.