Oven Roasted Tomatoes Recipe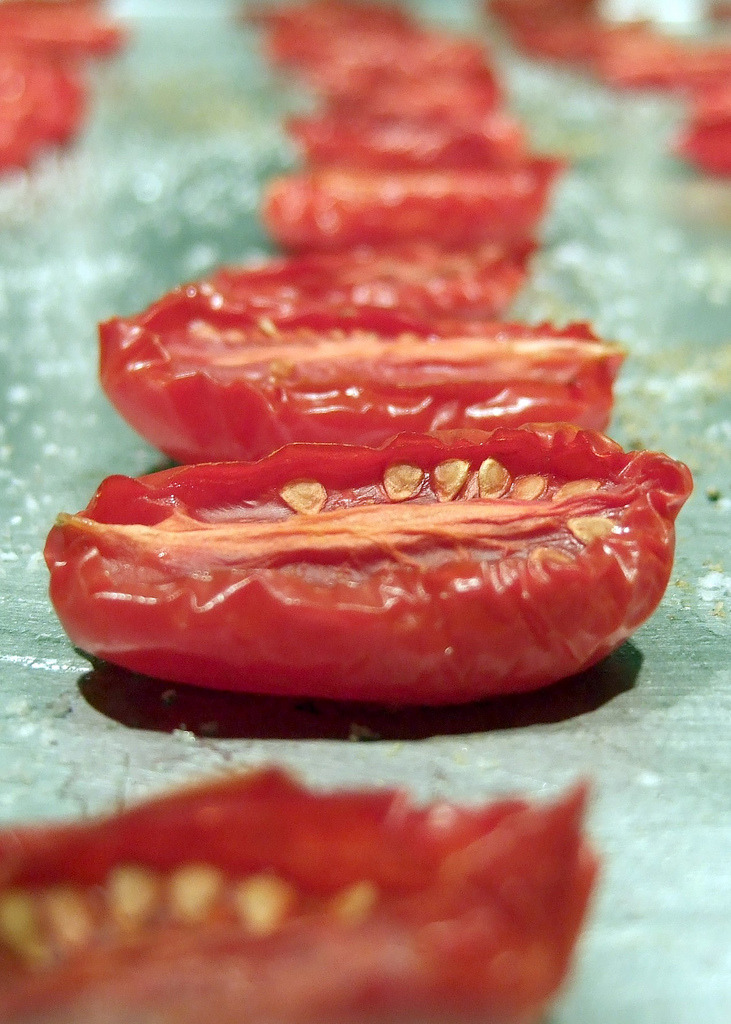 Photo: bochalla on Flickr
This oven roasted tomatoes recipe makes the flavor of tomatoes brilliantly intense. Top off the tomatoes off with sprigs of fresh thyme before baking and you get an even better result. These tomatoes make for a great side dish and are awesome on sandwiches or tossed in pasta. You may also mix the oven-dried tomatoes with mayo for an awesome addition to burgers.
Oven Roasted Tomatoes Recipe
Servings
8
to 10 servings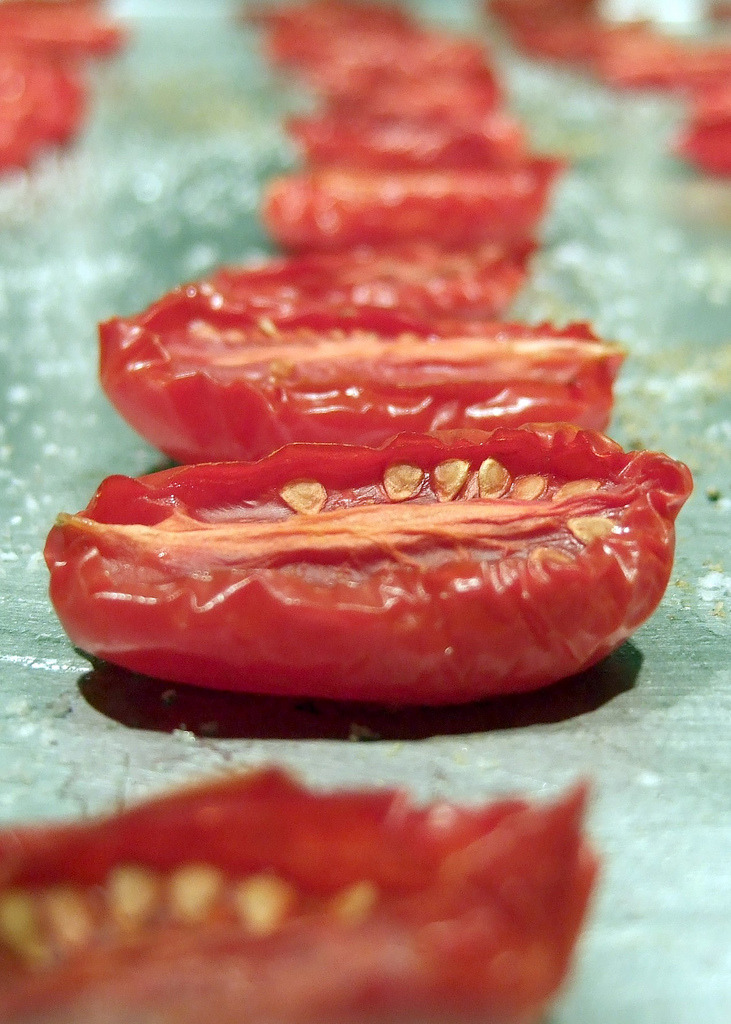 Ingredients
10 to 15 plum tomatoes
olive oil
10 sprigs thyme
balsamic vinegar
granulated sugar
Directions
Preheat the oven to 450 degrees.
Place the halved tomatoes on a baking sheet (or two if needed) in a single layer, not too crowded, cut side up. 
Lightly drizzle with olive oil and balsamic vinegar.
Top with sprigs of thyme.
Sprinkle each tomato with salt pepper and sugar.
Bake for 30 to 40 minutes until the tomatoes are caramelized.