Orange Ricotta Pancakes Recipe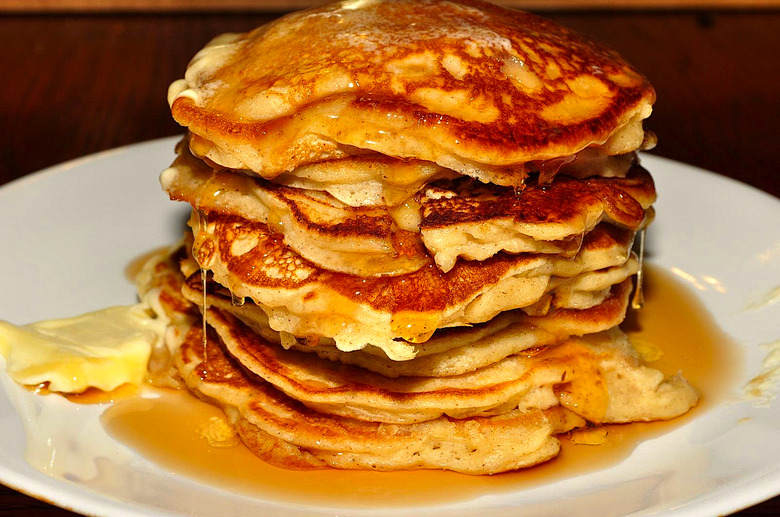 Photo: jeffreyw on Flickr
Orange Ricotta Pancakes Recipe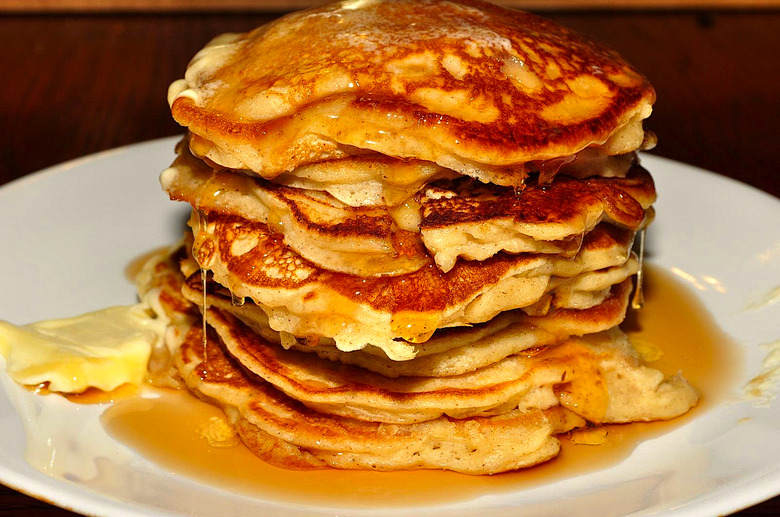 Ingredients
1 cup all-purpose flour
1 tablespoon baking powder
1/4 teaspoon salt
1 15-ounce container whole-milk ricotta
2/3 cup milk
zest of one large orange
2/3 cup orange juice
1/2 teaspoon pure vanilla extract
1/4 cup sugar
4 eggs
1 tablespoon canola oil
Directions
In a large bowl, whisk together the flour, baking powder and salt.
In another bowl, whisk ricotta, milk, orange zest, juice, vanilla and sugar until smooth and set aside. 
Beat egg whites in another bowl until stiff peaks form.
Combine the ricotta mixture with the dry ingredients, then fold in beaten egg whites. 
Heat a large non-stick pan over medium heat and evenly distribute canola oil over the surface.
Drop 1/4 cups of batter onto the pan to form pancakes, making sure not to crowd the pan.
Cook until bubbles appear on the surface, about two minutes, then flip and cook on the other side until golden brown.
Serve immediately with your favorite pancake accoutrements.