Orange Marmalade Cocktail Recipe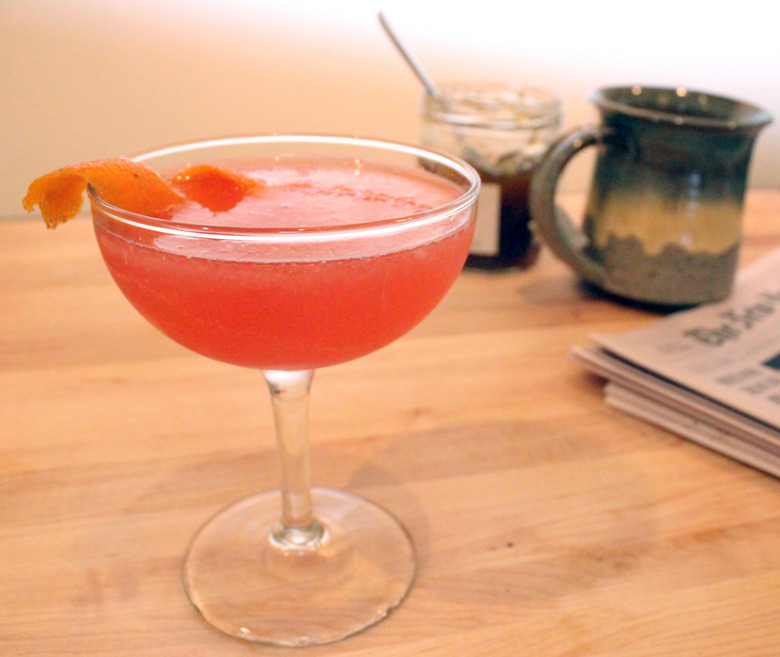 Though many of us tend to stick to a large dose of coffee before work, back in the 19th and early 20th Century, a morning tipple was rather common, and it certainly didn't seem to hamper productivity during the Industrial Revolution.
The Marmalade Cocktail was first published in Harry Craddock's Savoy Cocktail Book in 1930, noting, "should there be no fog, take as preventatives lest there should be fog in the course of the day." Originally, the drink did not call for Campari, but I prefer the addition, as fashioned by the notable London cocktail bar, Hawksmoor.
Delicious, citrusy and refreshing, this drink certainly provides a quick wake-up call. Most people would likely prefer to sip with their weekend brunch, but don't feel ashamed if you break from better judgement once in a while and suddenly find yourself with a brighter workday.
Orange Marmalade Cocktail Recipe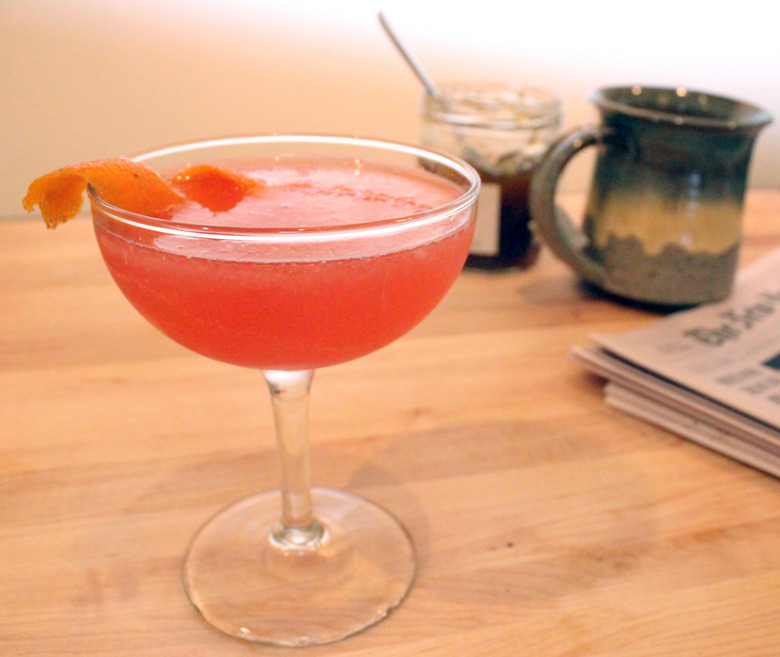 Ingredients
2 ounces Gin
1 ounce fresh lemon juice
3/4 ounce Campari
2 spoons orange marmalade
2 dashes Orange Bitters
Directions
Combine ingredients and shake, then strain over a chilled coupe.
Garnish with orange peel.