Nordic Now: Mussels With Horseradish Cream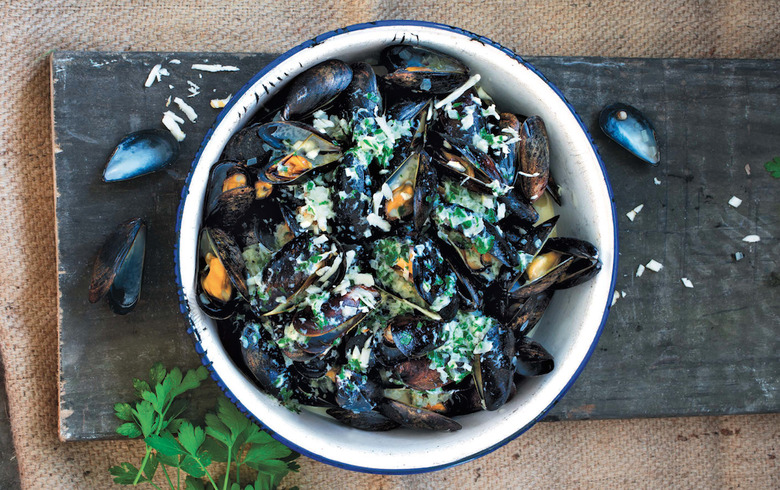 We may receive a commission on purchases made from links.
Nordic cuisine is hot — we don't need to tell you that. With several of the world's best chefs hailing from northern Europe, this is the food you should be cooking now. Renowned culinarian, recipient of countless food and media awards and founding editor of Gastronomica: The Journal of Food and Culture Darra Goldstein's latest work is a comprehensive collection of recipes from all over Scandinavia. Take it from her: You can do this (and definitely should), beginning with mussels.
Reprinted with permission from Fire and Ice: Classic Nordic Cooking
Nordic Now: Mussels With Horseradish Cream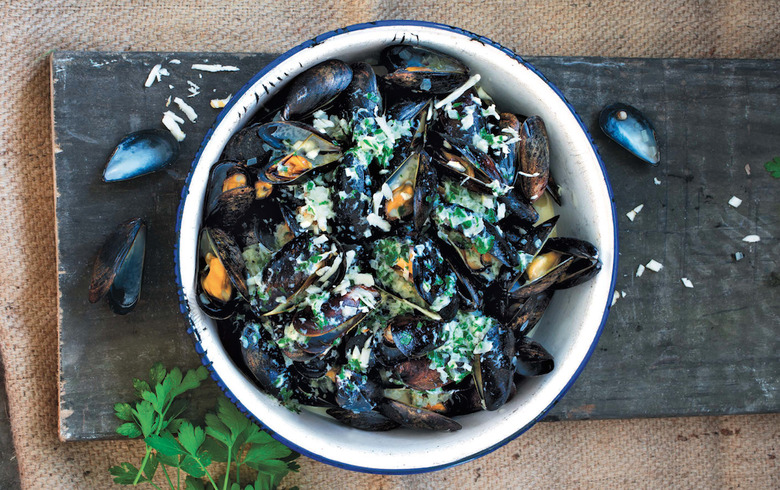 Ingredients
2 tablespoons butter
1 large shallot
1 1/4 cups aquavit
2 pounds mussels
3 tablespoons heavy cream
2 to 3 tablespoons freshly grated horseradish
2 tablespoons minced fresh parsley
freshly ground white pepper
Directions
Melt the butter in a large stockpot over medium-low heat, add the shallot, and sauté until soft but not brown, 2 to 3 minutes.
Pour in the aquavit, then add the mussels. Cover the pot, bring to a boil over medium-high heat, and cook until the mussels open wide, 5 to 7 minutes, depending on their size. Turn off the heat and discard any mussels that didn't open. With a slotted spoon, transfer the mussels to a large serving bowl.
Bring the cooking liquid in the pot to a boil over medium-high heat and cook until slightly reduced, about 2 minutes.
Lower the heat, add the cream, horseradish, and parsley, and simmer until the flavors blend, about 2 minutes. Generously grind white pepper over the top just before you pour off the sauce.
Pour the sauce over the mussels in the serving bowl. Serve garnished with shaved horseradish.