New Orleans Buck Cocktail Recipe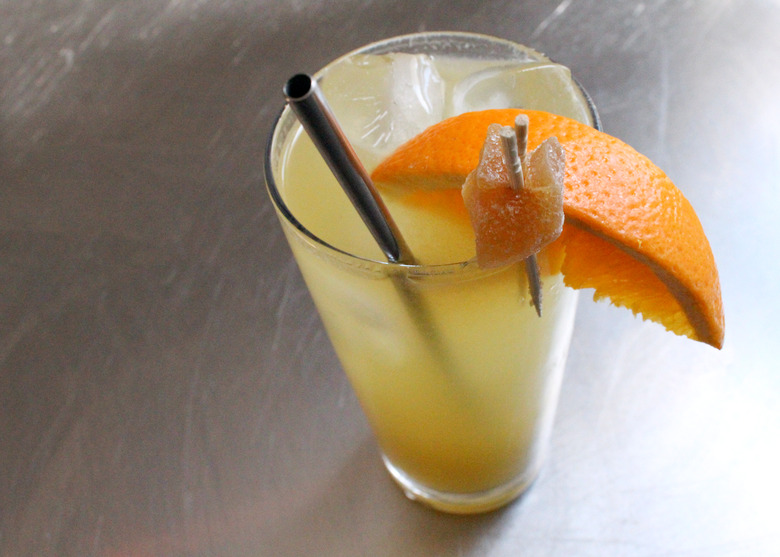 The New Orleans Buck's complimentary ingredients — rum, ginger and citrus — make it the perfect midday tipple. We hear that's big in New Orleans. Day drinking. New Orleans is the best. The "Buck" name originates from the Buck's Club in London in the 1920s, and a Buck Fizz is actually the precursor to today's Mimosa.
Bucks are a delicious and versatile choice if you are looking for something that has a little kick, but not the strong taste of alcohol — since the citrus and soda provide some dilution. One can also easily substitute the base spirit, using gin for a London Buck (note: no bitters) or bourbon for a Gentleman Buck. Bermuda's national drink, the Dark & Stormy, is a close cousin, using Goslings Rum for the base, and only include ginger and lime, as is the Moscow Mule, using vodka.
It's important to note that only freshly squeezed juices will work for this drink (especially for the orange juice), and the ginger syrup can be made relatively simply by boiling cubed ginger in simple syrup. Enjoy this drink as often as you can, ideally with a generous helping of spicy cajun food.
New Orleans Buck Cocktail Recipe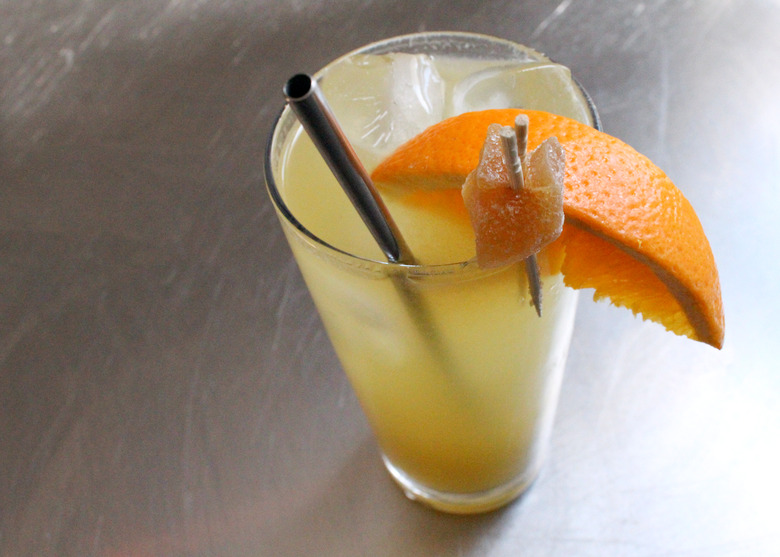 Ingredients
2 oz aged rum
1 oz fresh orange juice
3/4 oz ginger syrup
1/2 oz lime
Angostura bitters
Directions
Combine ingredients in a shaker and whip (shake with a small amount of ice for a few moments). 
Strain into chilled collins or highball glass and top with soda.
Add a garnish of candied ginger and an orange wedge.