Money Tree Cocktail Recipe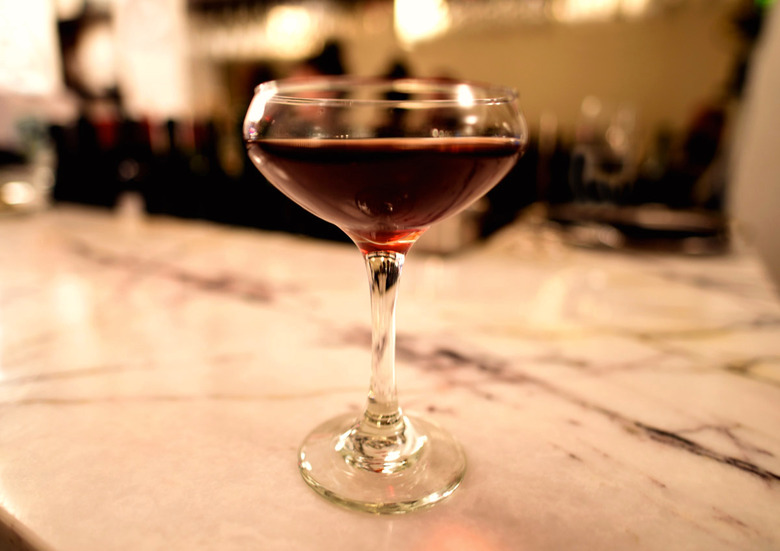 As Asian cuisines continue to make great strides in the US, it's important to consider what we're drinking with these often strong flavors. At Fung Tu in NYC's LES, beverage director Jason Wagner pushes the boundaries far beyond the typical white wine or even lychee martinis pairings we've come to expect. Knowing that Chinese cuisine needs acidity as a contrast, both chef and Jason looked to reinvent the unique flavors found in Shaoxing rice wine as an underlying basis for the drinks menu.
While not big fans of this reddish-colored rice wine itself, which can taste a bit industrial, it did strike Jason as being rather similar to an Amontillado sherry due to its nutty, caramel notes, and that led him to the Money Tree cocktail. The combination of two sherries, Fino and Amontillado, along with the Italian bitter Cynar, an herbal liqueur with artichoke as a predominant ingredient, sets up the Money Tree cocktail with both high acidity, relatively low proof and enough body to cleanse the palate of any grease or spice from the meal. A rinse of Japanese scotch provides a hit of peat smoke in the glass.
More than a symbol of good luck and fortune, the Money Tree offers enough weight from the robust amaro and dry sherries to cut through any fried rice or stir-fry. Even though it might not be the first choice many would make on a menu, it's a good example of why venturing outside of the norm can yield great results for your meal. Enjoy.
Money Tree Cocktail Recipe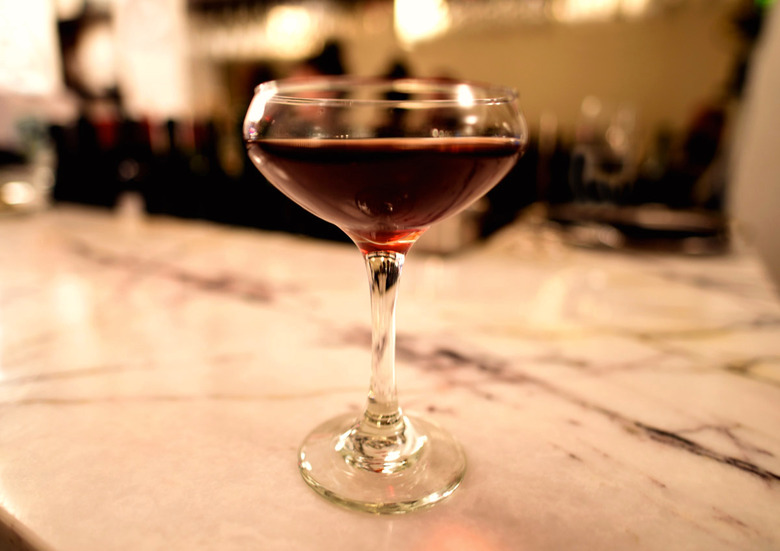 Ingredients
1 1/2 ounces Cynar
3/4 ounce Lustau
3/4 ounce Valdespino
1 dash Angostura bitters
1 dash Peychaud's Bitters
Rinse Akashi White Oak Japanese
1 lemon
Directions
Combine ingredients into a chilled mixing glass and fill with ice.
Stir for 10-15 seconds and strain into a chilled coupe glass, after rinsing with Scotch.
Garnish with oil from the lemon zest by twisting over the top of the glass. Discard the lemon and serve. 
Hocus Pocus Cocktail Recipe
Brown Spirit Weather Is Here: Salty Air Cocktail Recipe
Third Base Cocktail Recipe