Momofuku Redeye Mayonnaise Recipe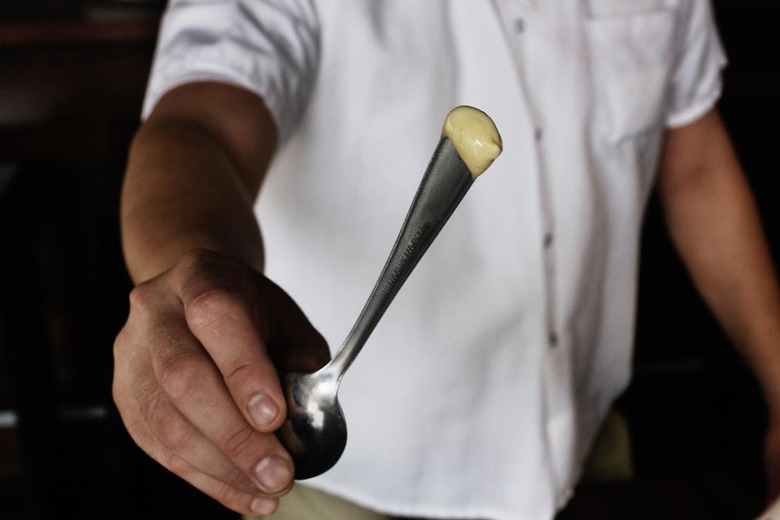 Photo: Gabriele Stabile
Redeye gravy, for the great mass of Northerners who may not know better, is made by using coffee, often instant coffee, to deglaze a skillet in which country ham has been fried. It is traditionally poured over grits. This is our riff on redeye gravy, which is a way of not calling it coffee-flavored mayonnaise. We serve it alongside our country ham platters, but it's excellent in a sandwich with country — or any — ham, too.
---
You can catch more new recipes from Dave and Peter in their post-modern food magazine Lucky Peach. Lucky Peach Issue 3 is available at all Momofuku restaurants, and independent and large bookstores. And for dessert, read our interview with Momofuku pastry wizard Christina Tosi.
Momofuku Redeye Mayonnaise Recipe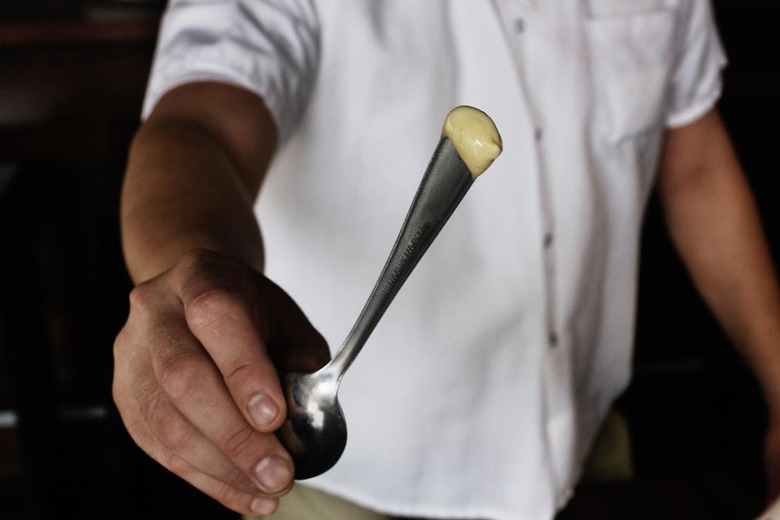 Ingredients
1 large egg
1 tablespoon instant coffee crystals
2 tablespoons cold water
1 1/2 teaspoons sherry vinegar
1/2 teaspoon kosher salt
1/2 teaspoon Sriracha
1 cup grapeseed or other neutral oil
Directions
Combine the egg, instant coffee, water, vinegar, salt, and sriracha in a food processor or blender (or, if making the mayonnaise by hand, in a mixing bowl).
Start the machine (or start whisking) and add the grapeseed oil in a slow, steady stream. Process (or whisk) until the moisture is thick and creamy.
Check it for seasoning (it may, but probably won't, need more salt) and use immediately, or store in the refrigerator for up to a week.