Momma Dobias' Pancake Sandwich Recipe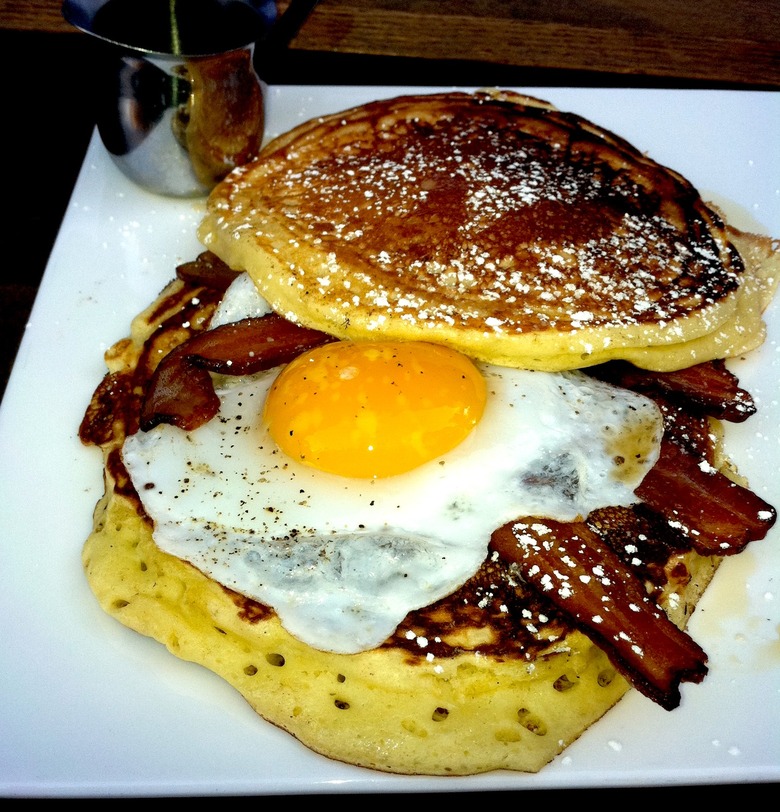 "This brunch dish is a tribute to my mom, Momma Dobias. When I was a kid and my dad had to work overtime, my mom would make "breakfast for dinner," which was basically a pancake sandwich. It always hit the spot."
—Joe Dobias, chef/owner, JoeDoe
Momma Dobias' Pancake Sandwich Recipe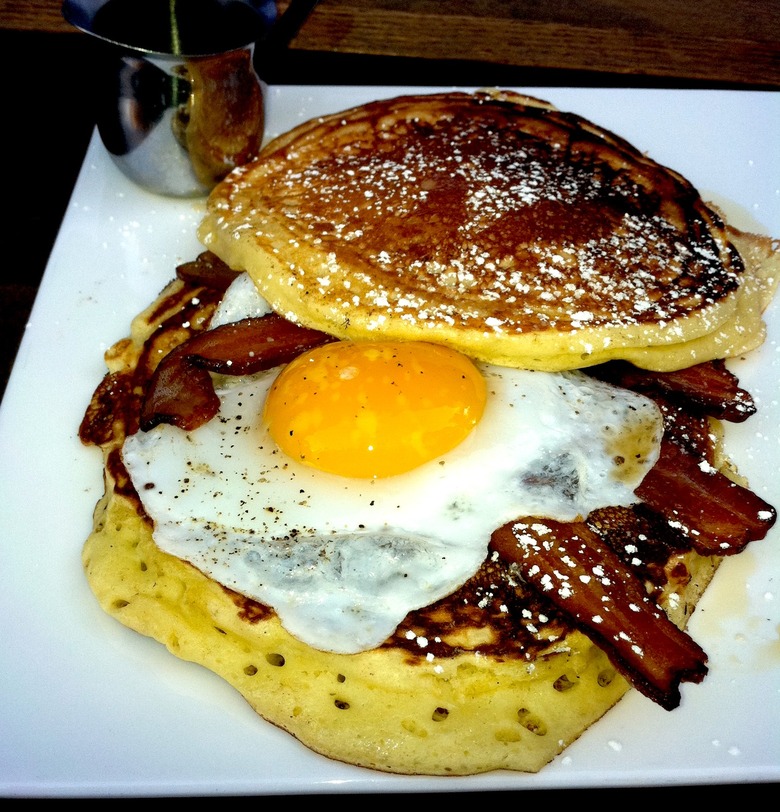 Ingredients
1 1/2 cups flour
1 1/2 tablespoons white sugar
1 teaspoon baking powder
1/2 teaspoon baking soda
1/4 teaspoon salt
1 1/2 cups buttermilk
1 duck or chicken egg
2 pieces bacon
powdered sugar and maple syrup
Directions
Combine all pancake ingredients in a large bowl.
Follow our instructions for making perfect pancakes and make two large ones our of the batter. Set aside.
In a large skillet, fry the bacon until crisp (use our handy guide if you like) and drain on a layer of paper towels.
Drain off most of the bacon fat and fry the egg.
Assemble the sandwich: pancake, bacon, fried egg, other pancake, and a sprinkle of powdered sugar. Serve with maple syrup.