Miyagikyo Kick Cocktail Recipe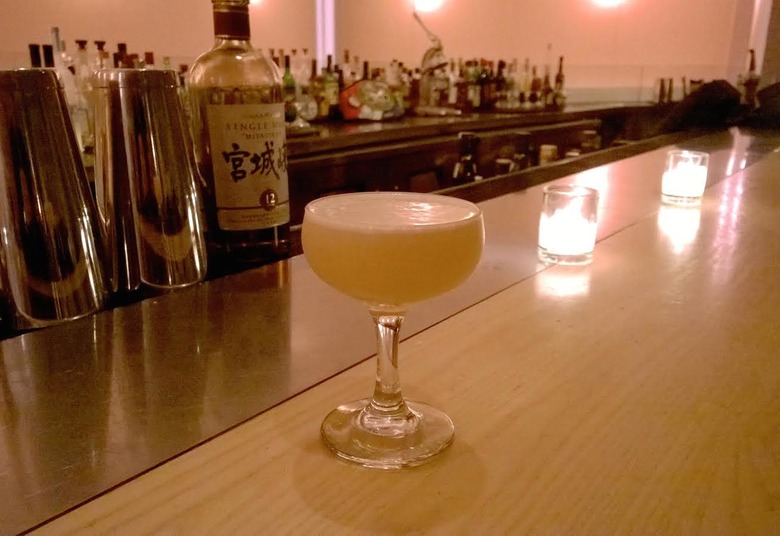 This past week, the world received a notable "wake-up call" that Japanese whiskies are among the best on offer; something that many have known for years, but also a proclamation that would have been unthinkable back in the 1920s. The undoubtable craft that goes into creating Japanese whisky owes much of its genius to Masataka Taketsuru, who came from a long lineage of sake brewers and was the first from Japan to study whisky production in Scotland in 1918 before bringing this knowledge back East. Today, his tradition continues as the highly sought-after Nikka Whisky.
John deBary, Bar Director at Momofuku, has an unbridled reverence for all things Japanese and first started crafting recipes using these unique whiskies during his tenure at NYC's PDT; perhaps most notably, the Kansai Kick cocktail. Essentially an homage to the classic Cameron's Kick, and originally built with Irish whiskey, lime and orgeat almond syrup, deBary's version retains a bright profile for the drink, while also playing off the orgeat sweetness with a drier Madeira addition. His latest iteration uses the notably soft and elegant Nikka Miyagikyo 12 year; thus re-naming it a "Miyagikyo Kick."
For those seeking a more spirit-forward or stirred display of their Japanese whisky, consider deBary's own Mountainside cocktail, which adds a hint of fennel syrup and orange bitters, or even a simple Manhattan variation; incidentally the cocktail of choice for Nikka's master blender, Tadashi Sakuma, especially in the case of his column-stilled Coffey Grain whisky.
Regardless, in both spirit and drink, it's clear many are taking notice to the unmistakable quality that can come from an attention to detail and process. Run, don't walk, to grab what Japanese whisky you can. Whether or not you put it in a cocktail is negotiable.
Miyagikyo Kick Cocktail Recipe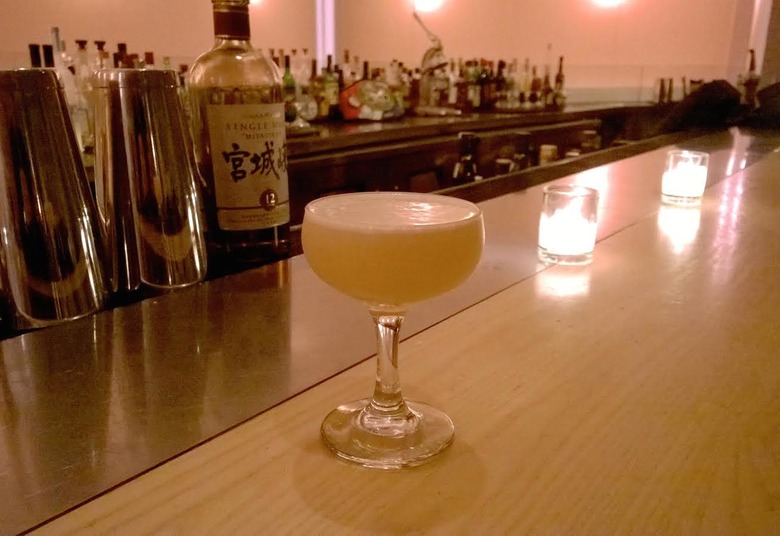 Ingredients
1 1/2 ounces Nikka 12 Year Old Miyagikyo Single Malt Whisky
3/4 ounce Rare Wine Co. Charleston Sercial Madeira
3/4 ounce fresh lime juice
5/8 ounce Small Hands Food orgeat
Directions
Combine ingredients into a cocktail shaker.
Shake with ice vigorously for 10-15 seconds.
Strain into a chilled coupe glass. No garnish.
Cure What Ails You: Extra Advice Cocktail Recipe
Rye, Mezcal And Saline: Rock Salt Cocktail Recipe
Just Add Corn Purée: Cornelia Cocktail Recipe