Mint Julep Recipe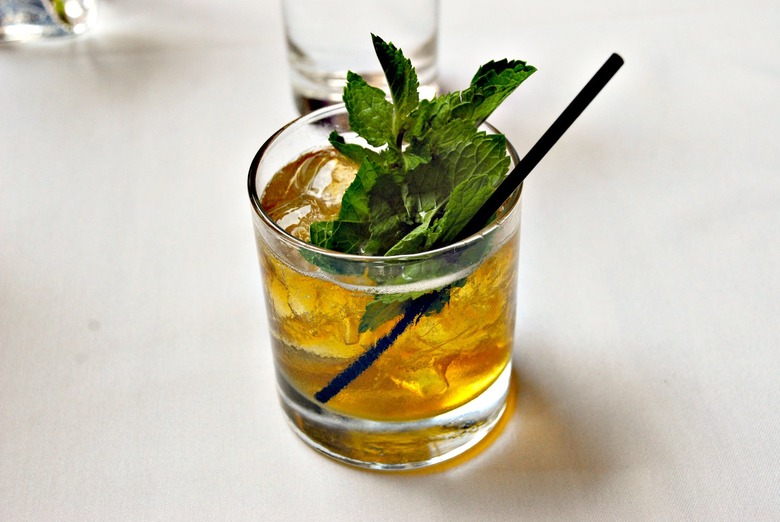 Mint Julep
If you've ever done a shot of whiskey while chewing a piece of spearmint gum, then you've got an idea of what a mint julep tastes like. It's basically bourbon mixed with fresh mint and simple syrup (liquefied sugar). So yes, it's sort of like a mojito, but instead of having rum and being consumed in Miami or Havana, it has bourbon and it is best consumed while fanning oneself with a straw hat on a front porch in the sweltering Southern heat. Or at Churchill Downs, during the Kentucky Derby, where horse racing fans suck down an estimated 100,000-plus mint juleps on Derby Day (that's tomorrow, in case you hadn't noticed).
The mint julep is actually a nice cocktail anytime, though, so try it tomorrow, then mix it into your cocktail repertoire and bust it out at a barbecue or a picnic this summer.
Mint Julep Recipe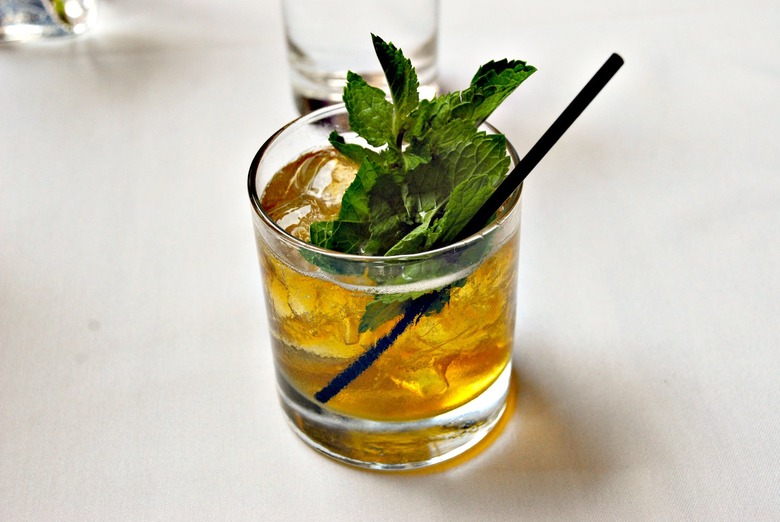 Ingredients
2 cups water
2 cups white sugar
1/2 cup mint leaves
32 ounces Kentucky bourbon
8 sprigs mint
Directions
Rinse mint prior to chopping. Reserve 8 sprigs for garnishing, roughly chop the rest.
In a small sauce pan, combine water, sugar, and chopped mint. Bring to a moderate boil and reduce by a third. Allow syrup to cool.
Pour syrup through a strainer to remove mint leaves. This can be made several days ahead of time and kept in the refrigerator. 
Fill eight frozen, silver julep cups* with shaved ice and pour 4 ounces of bourbon and approximately 1/4 cup mint syrup depending one's desired sweetness.
Cut a straw so it reaches about one inch over the rim of the cup. This allows imbibers to take in the minty aromas. Garnish with a mint sprig. Serve immediately.