Mint Ice Recipe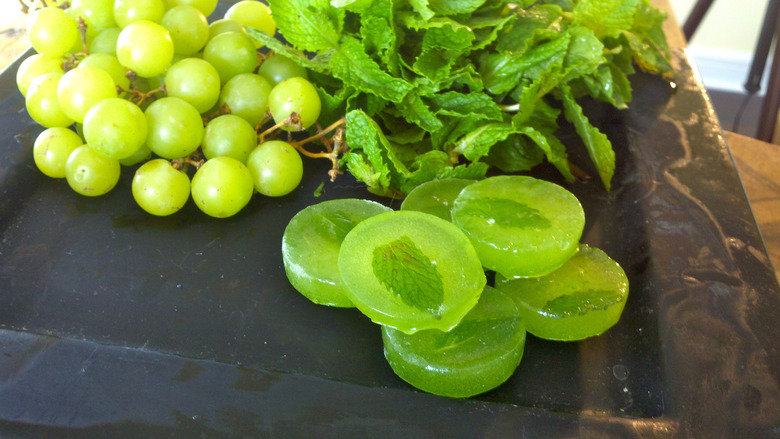 This mint ice recipe is great for summer parties, grilling, and tailgates, unlike regular ice cubes they will add flavor as they melt. Try them in lemonade, iced tea, mojitos, or mint juleps. Want to add a little sweetness? Try using a simple syrup instead of water.
Mint Ice Recipe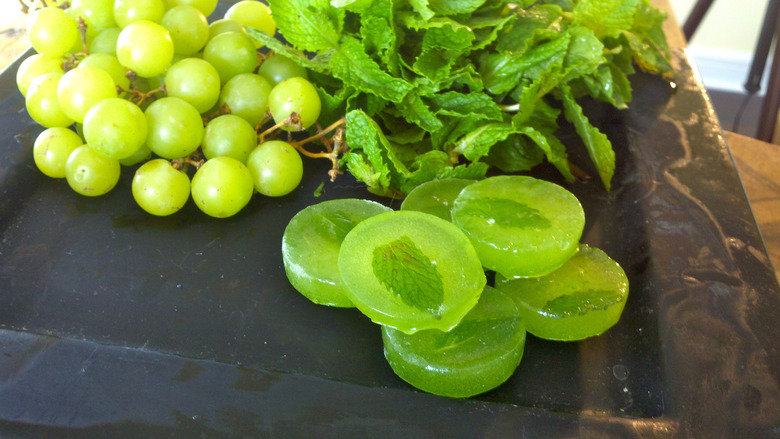 Ingredients
2 bunches fresh mint
1 quart filtered water or simple syrup
Directions
Blanch remaining mint (not reserved leaves) in boiling water for 30 seconds, then transfer to an ice water bath. 
When cooled, transfer to a high-RPM blender in a quart of water (or simple syrup, if desired) and puree.
Strain through a chinois, cheesecloth or coffee filter twice to ensure beautiful, clear ice. 
Pour into ice cube tray and add one leaf of the reserved mint per cube. Freeze until ready.