Mini Roasted Vegetable Burritos Recipe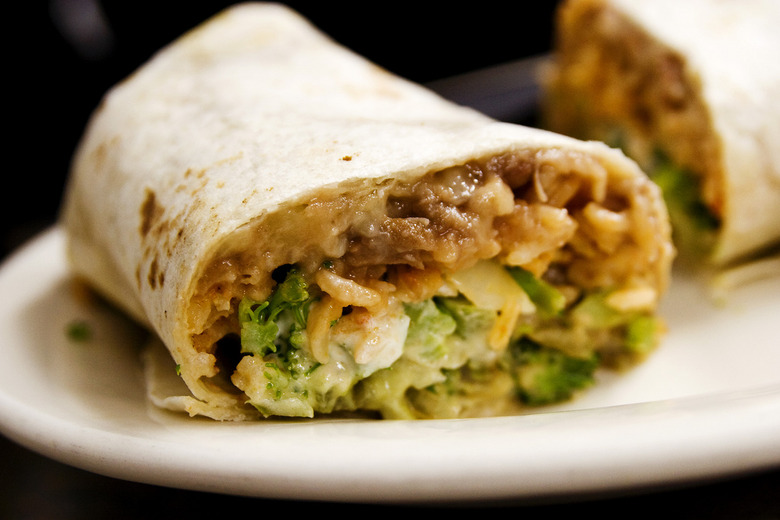 photo: roboppy on Flickr
These mini burritos have all the goods of a typical burrito in an appetizer size portion. We skipped the food truck foil and refried beans to make these worthy of a spot at your dinner party. Roasting the veggies results in a caramelized flavor, making for a much more interesting bite and an overall better burrito.
Mini Roasted Vegetable Burritos Recipe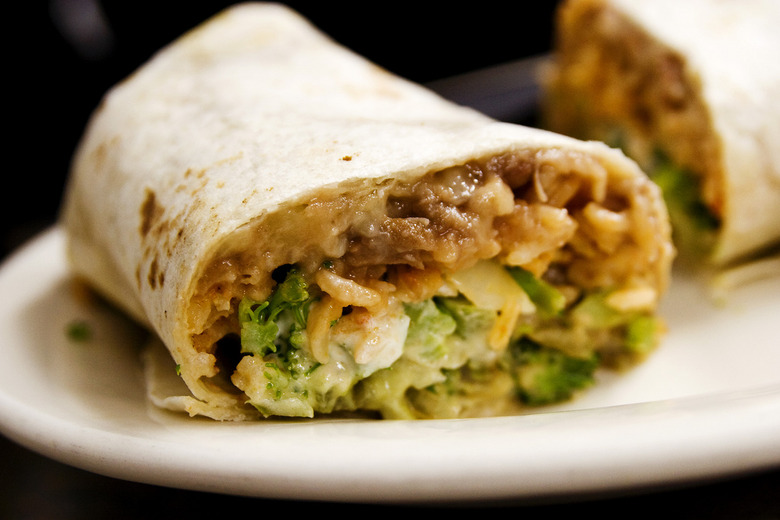 Ingredients
4 (6-inch) soft flour tortillas
1/2 small onion sliced thin
1 small red bell pepper
1 small green bell pepper
1/4 cup pickled jalapeño chilies
3/4 cup Spanish or white rice
1 cup shredded white Cheddar cheese
1/4 cup sour cream
olive oil
Salt and pepper
1 teaspoon cumin
hot sauce
Directions
Preheat the oven to 400 degrees.
Place the sliced onions and peppers on a sheet pan and lightly toss with olive oil, cumin and salt and pepper. Place in the oven a roast until soft and lightly caramelized (browned on the edges). About 10 minutes.
Evenly distribute the rice, cheese, and jalapeños in the center of each tortilla.
Evenly distribute the roasted peppers and onions on top of the rice and cheese. Top with sour cream and a dash of hot sauce.
Fold the top and bottom of each tortilla in towards the middle. Then roll to form mini burritos.