Mighty Mustard Wings Recipe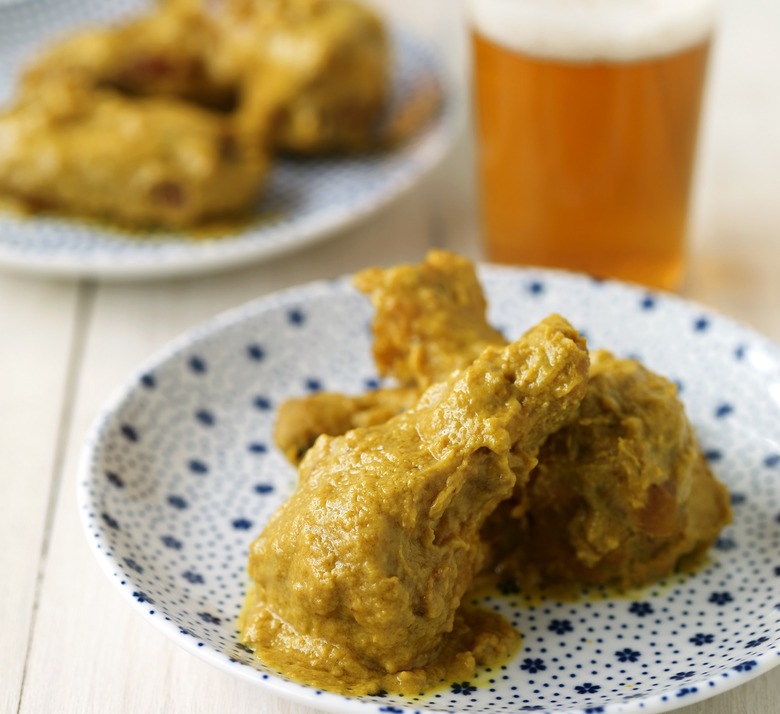 Photo: Jason Wyche
In South Carolina, pork barbecue is served with a thick mustard sauce. Turns out, it's great for wings, too. Stash them in the slow cooker and you'll have no distractions from your party guests or the big game.
Mighty Mustard Wings Recipe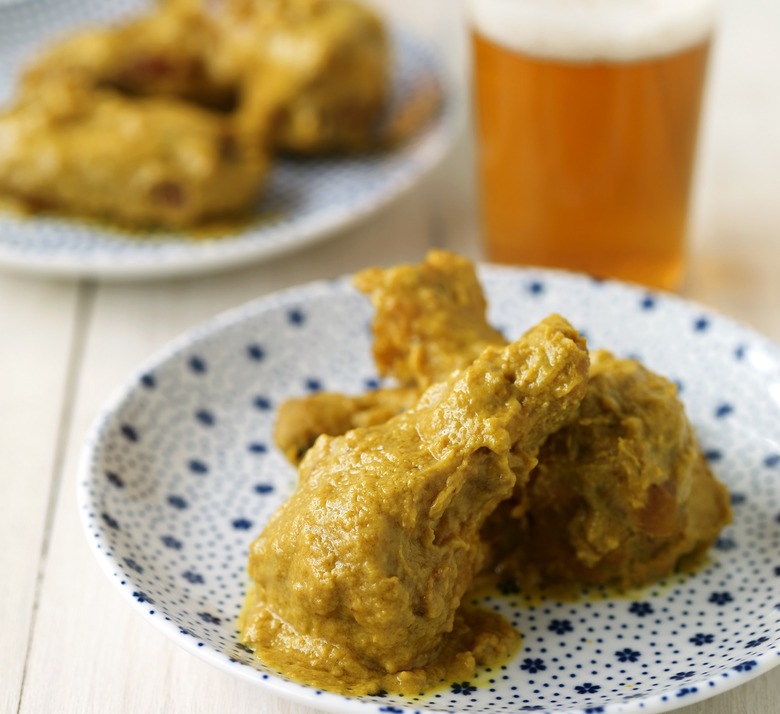 Ingredients
1 stick butter
4 cups Yellow mustard
2 cups apple cider vinegar
2 teaspoons onion powder
a few shakes hot pepper sauce
12 chicken wings
Directions
Melt the butter in a saucepan over medium heat. Stir in the mustard, apple cider vinegar, onion powder, hot pepper sauce, salt and pepper.
Reduce the heat to medium-low and simmer, stirring, until thick, 5 to 6 minutes. Cover the sauce and refrigerate overnight to let the flavors blend.
Preheat the oven to 350°F. Cover a rimmed baking sheet with foil and spray the foil with nonstick cooking spray. Place the wings on the baking sheet and bake for 20 minutes.
Remove the wings from the baking sheet with tongs, letting any juice drain away, then place the wings in the slow cooker. Add the sauce, and toss to coat the wings.
Cook on the low heat setting for 3 to 4 hours or on high for 2 hours.