Michelada Cocktail Recipe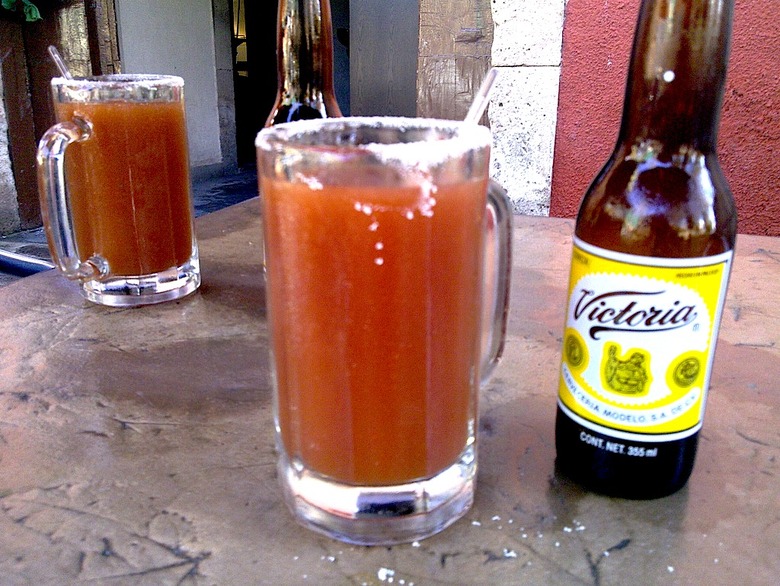 Photo: loppear on Flickr
Normally we don't try to improve upon perfect things, such as cold beers. The Michelada, a kind of cerveza preparada or beer cocktail, is an exception to that rule. Its American cousin, the shandy, is pretty excellent as well. Not to be confused with a chelada, which is simply beer with lime and salt, the Michelada contains your favorite combination of any (or all) of the following:
Mexican beer
Tomato juice (Clamato is commonly used for that delicious mollusk-in-a-bottle flavor)
Lime
Salt
Worcestershire sauce
Teriyaki sauce
Soy sauce
Other spices
And while some brands do sell pre-mixed Micheladas in cans, it's hard to recommend them once you master the following technique: Open beer, open tomato juice, pour both in a salt-rimmed glass and squeeze in some lime. Or, open beer, open tomato juice, drink some of the beer and fill the gap with tomato and lime juice. OR, open beer, open tomato juice and pour together directly into your salt-rimmed mouth, garnishing with a lime wedge. Really, however you like.
Michelada Cocktail Recipe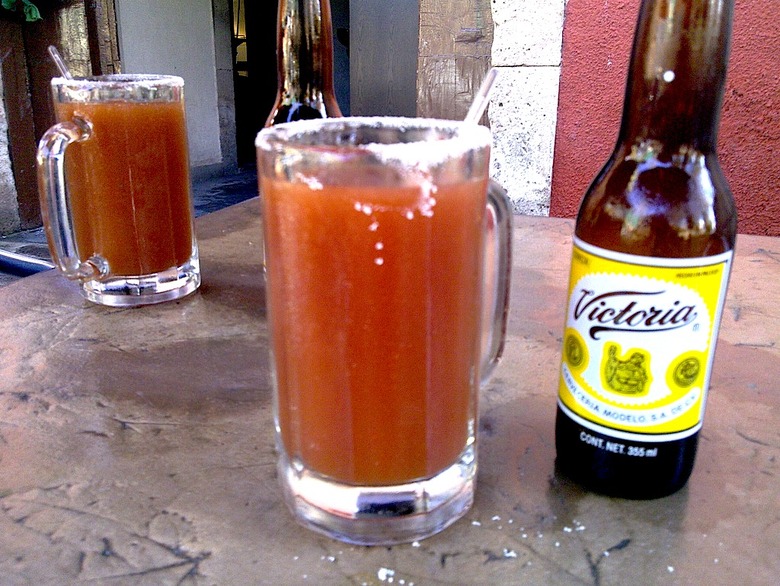 Ingredients
2 cans or bottles Mexican beer
6 ounces tomato juice or Clamato
juice of two limes
1 teaspoon coarse salt
1 teaspoon worcestershire sauce
1 teaspoon hot sauce (ideally Cholula)
ice cubes
lime wedges
Directions
Rim 4 glasses with salt.
In a pitcher, combine tomato juice, lime juice, Worcestershire and hot sauce.
Fill each rimmed glass with ice cubes and divide tomato juice mixture between them.
Add half a bottle or can of beer to each, garnish with a lime wedge and serve.