Mexican Shrimp Cocktail Recipe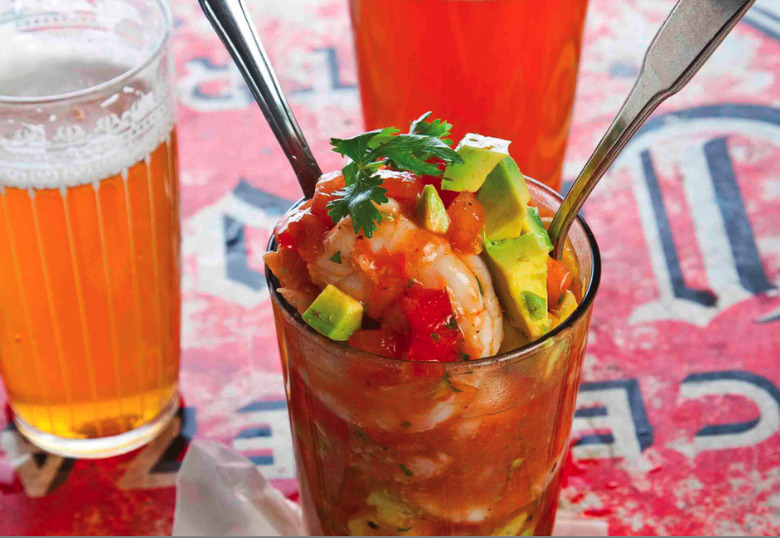 Add some Mexican flair to your shrimp cocktail. (Photo: Todd Coleman.
We may receive a commission on purchases made from links.
A great hot sauce cookbook illustrates that different sauces are suited for different uses. James Beard Award-winning cookbook author and restaurant critic Robb Walsh's The Hot Sauce Cookbook doesn't disappoint — there are recipes for Frank's Red Hot, sriracha, Tabasco, you name it. We love a healthy shake of Cholula on Mexican food, especially in this spicy and refreshing shrimp cocktail. 
Shrimp cocktails have all but disappeared from American restaurant menus, but they are as popular as ever in Mexico. If you've ever vacationed at a seaside resort in Cancún or Acapulco, you are probably already a fan of this famous appetizer. Known as coctel de camarones on the Pacific Coast and coctel de Campechana on the Gulf Coast, this is everybody's favorite Mexican seafood dish. When it's hot outside, you'll want to make it extra spicy. It is perfect on a hot day with margaritas or micheladas. Cholula is a favorite Mexican hot sauce in Texas and in the Southwest; it is made with chile de árbol and chile pequín.
Mexican Shrimp Cocktail Recipe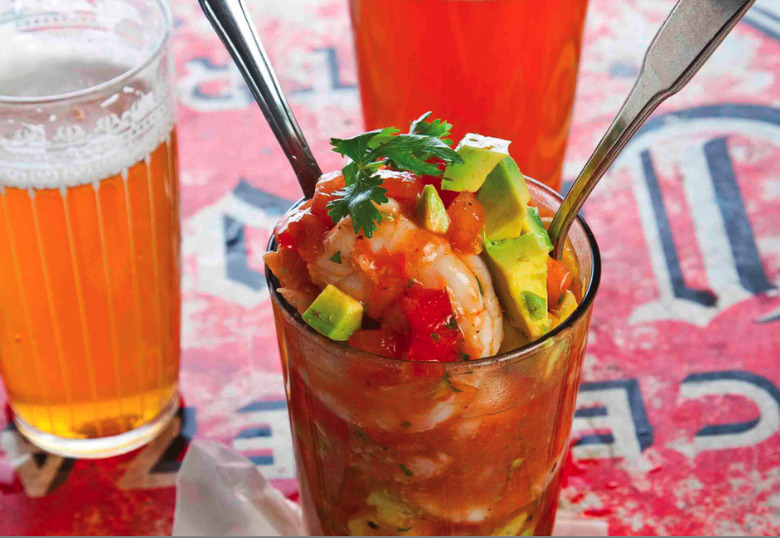 Ingredients
1/2 cup ketchup
1/4 cup freshly squeezed lime juice
about 1/4 cup Cholula hot sauce
1/4 cup olive oil
pinch of salt
freshly ground black pepper
1/2 cup Pico de gallo
1/2 avocado
10 jumbo shrimp
2 cilantro sprigs
saltines
tortilla chips and salsa
Directions
Combine the ketchup, lime juice, hot sauce 
and olive oil and stir. Add the salt, pepper, pico de gallo, avocado and shrimp. Stir gently 
to combine.
Spoon into two chilled cocktail glasses or beer schooners. Garnish with the cilantro sprigs. Serve with saltines, tortilla chips and salsa.
Grilled Shrimp With Lime Powder Recipe
Pickled Shrimp With Fennel Recipe
Spicy Moroccan Shrimp Tagine Recipe