Meatball Sliders Recipe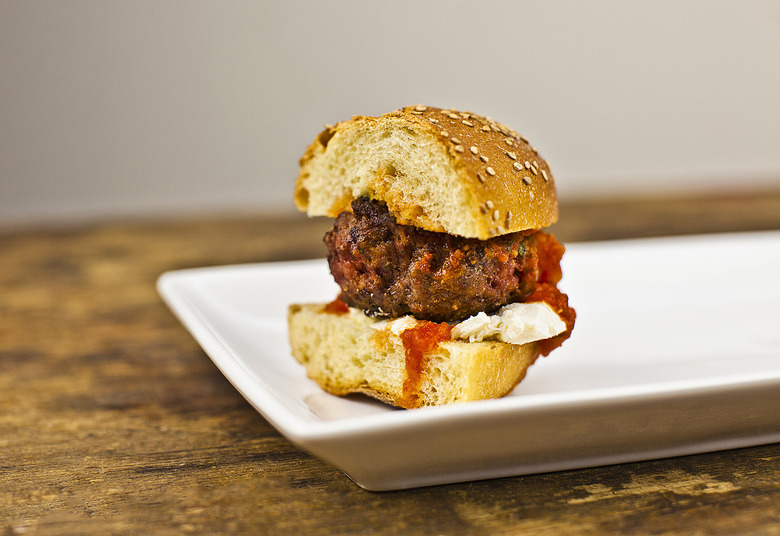 Photo: Mark Shaw
How many times have you ordered sliders at a restaurant, only to be presented with lackluster mini-burgers that made you wish you'd ordered the calamari?
How many times have you ordered a meatball sub, only to be devastated when you can't finish it due to its gargantuan size?
How many times have you asssesed the fare at a party, only to be disappointed by a lame selection of previously frozen hors d'oeuvres, flat-tasting jarred salsa and chips the host did not make him or herself?
Well, we've just solved all of your problems.
These meatball sliders are as easy to make as sculpting orbs of meat gets, they're easy to make a ton of, and we guarantee that every meat-lover out there will plow through half a dozen before admitting defeat. We've included a basic meatball recipe below, but feel free to experiment. We've had wild success using mozzarella-stuffed meatballs, spicing things up with hot sauce-spiked meatballs and even making teeny banh mi, those irresistably tasty Vietnamese sandwiches, with this tasty Asian veal meatball sandwich formula.
Meatball Sliders Recipe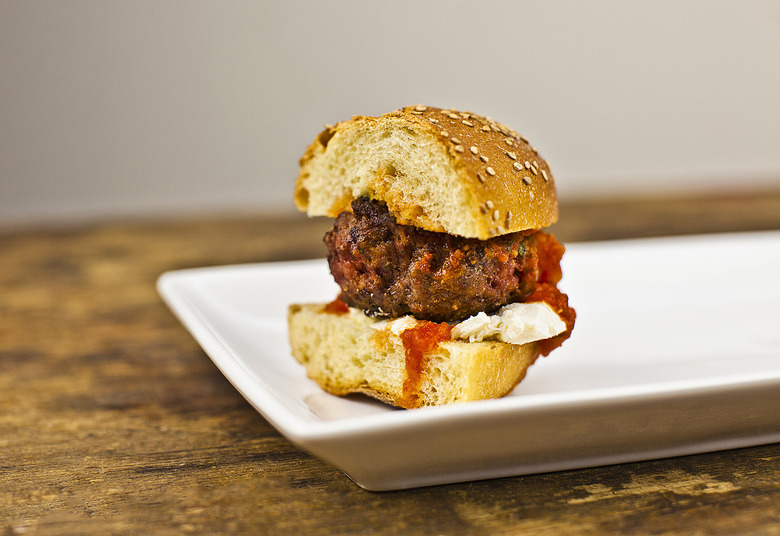 Ingredients
1 pound ground beef
1 egg
1/4 cup bread crumbs
2 tablespoons fresh parsley
1/2 teaspoon coarse salt
1/4 teaspoon freshly ground black pepper
2 tablespoons olive oil
1 large baguette
1/2 pound fresh mozzarella
2 cups good quality tomato sauce
1 cup Parmesan cheese
Directions
Mix ground beef, egg, breadcrumbs, parsley, salt and pepper in a large bowl until just combined. Don't overmix or your meatballs will be too dense.
Divide mixture into 10 balls and set aside.
Preheat oven to 375 degrees. 
Heat the olive oil in a large skillet over medium high heat.
Fry the meatballs, in batches if necessary, until browned on all sides.
Transfer meatballs to a baking sheet and bake for 15 minutes, or until cooked all the way through.
Assemble sliders on the baguette slices as follows: slice of mozzarella, meatball, 1-2 tablespoons of tomato sauce, a generous dusting of parmesan cheese.