Mazel Tov Cocktail Recipe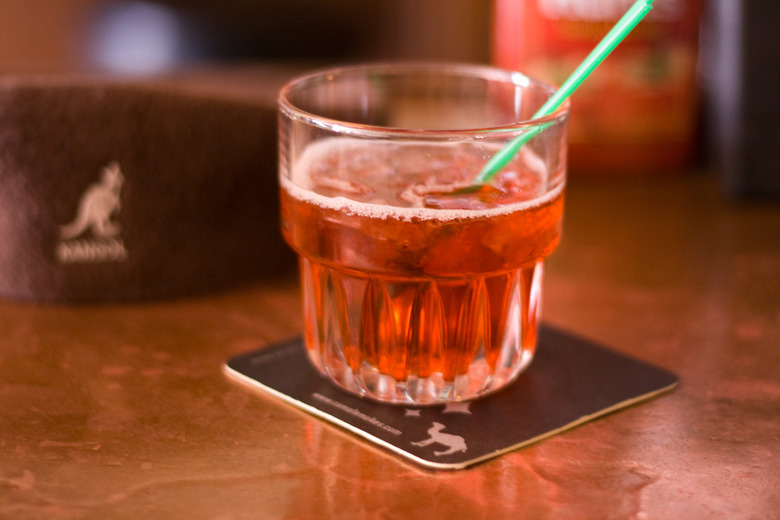 mazel tov cocktail
The Mazel Tov cocktail should be an important part of every Jewish holiday celebration, especially Rosh Hashana. What better way to bring in the New Year? Just don't have one right after you break fast on Yom Kippur next week — there may not be enough bagels in New York to soak up the aftermath of this strong tipple. But it does work wonders on guilt trips.
Dust off that unintentionally-aged bottle of Manny (our affectionate term for Manischewitz, fortified Kosher wine), because you've finally got a use for it. Gin tempers its overbearing sweetness, and gives it a bitter kick that works surprisingly well.
Mazel Tov Cocktail Recipe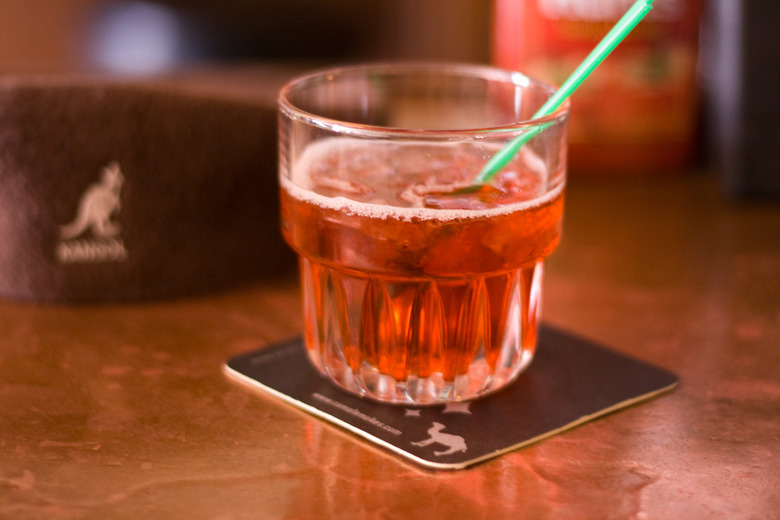 Ingredients
3 ounces Manischewitz
1 1/2 ounces Gin
twist of lime
Directions
Combine wine and gin in an old-fashioned glass with ice cubes and stir well. 
Garnish with lime twist and serve.