Massaged Kale Salad Recipe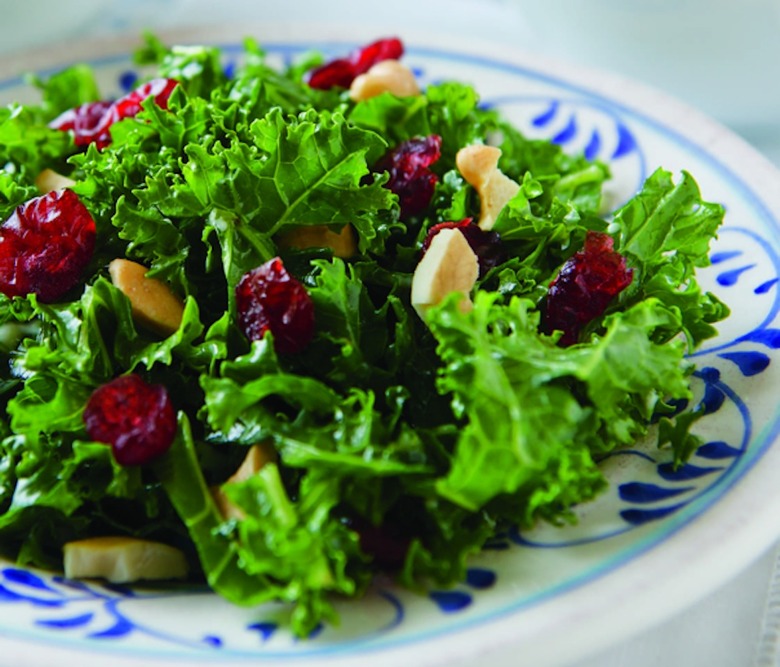 Photo: Susan Voisin
There are so many ways to vary this salad: You can toss in some slivered baby carrots, substitute another kind of nut, or add a bit of thinly shredded red cabbage for extra color or sliced celery or bok choy for extra crunch. Even in its simple form, as presented here, it's luscious and festive. I find it almost addictive; but I suppose that if one is going to be addicted to something, it may as well be kale!
Massaged Kale Salad Recipe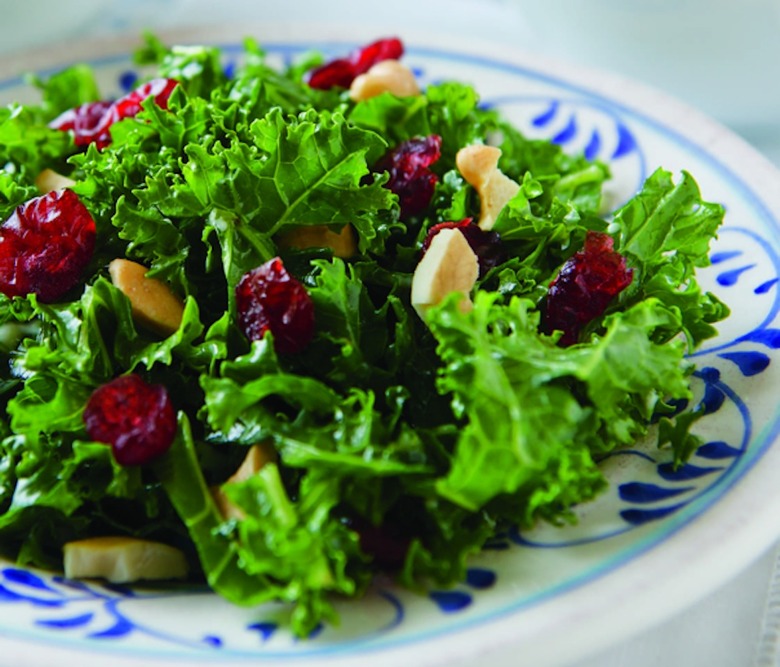 Ingredients
1 large bunch kale
Olive oil or other healthy vegetable oil
2/3 cup dried cranberries
1/2 cup crushed toasted cashews or pumpkin seeds
1/2 cup vegan mayonnaise
2 tablespoons lemon juice
Directions
Strip the kale leaves off the stems, cut into ribbons and place in a large bowl.
With a little olive oil rubbed on your palms, massage the kale for a minute or so until it becomes bright green and softens a bit.
Stir in remaining ingredients and serve at room temperature.