Marinated Lamb Chops Recipe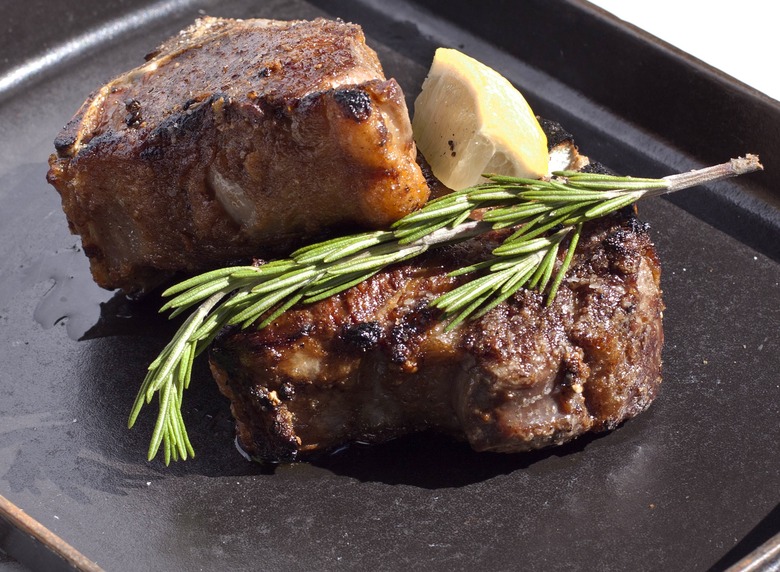 For those who love lamb, these dry-aged lamb loin chops are a must. Tender, succulent and full of lambiness (in such a good way), these mini porterhouse chops feature both the loin and the tenderloin. You may have to call your butcher ahead of time for the cut. Marinated in garlic, rosemary, thyme, shallots, chili pepper and extra-virgin olive oil, they are broiled and then finished with lemon. Simple.
Franklin Becker is Executive Chef at Abe & Arthur's in New York City.
Marinated Lamb Chops Recipe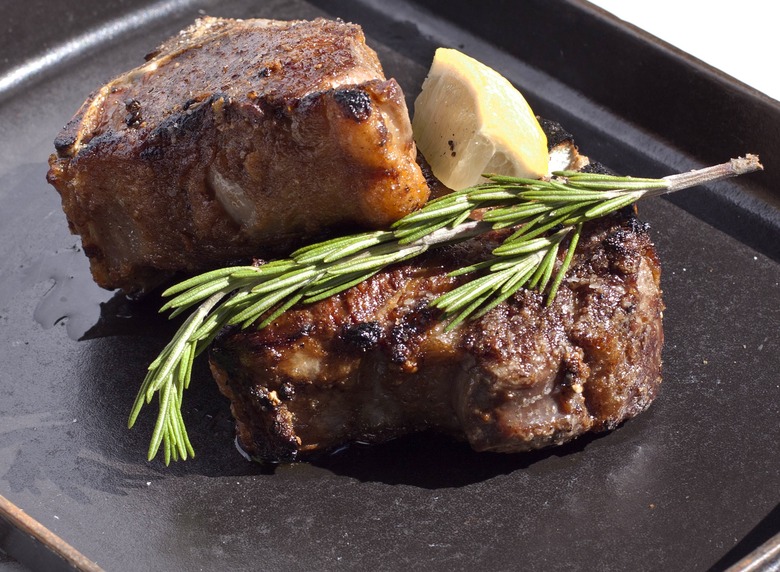 Ingredients
3 cloves garlic
3 shallots
2 sprigs rosemary
2 sprigs thyme
1 teaspoon red pepper flakes
1/2 cup extra-virgin olive oil
1 teaspoon salt
8 lamb loin chops
1 teaspoon sea salt
1 teaspoon pepper
2 lemons
Directions
Combine garlic, shallots, rosemary, thyme, red pepper flakes and olive oil in a large Ziploc bag. Add lamb chops.
Marinate overnight in the refrigerator.
Preheat the broiler and bring the lamb to room temperature removing any of the garlic, pepper flakes, herbs, shallots or excess olive oil that might have stuck to the meat.
Season with salt and pepper and broil for approximately 3 minutes on each side.
Allow to rest for 10 minutes before placing back in the broiler for 2 more minutes for medium-rare. The resting process allows the meat to redistribute its juices throughout the meat preventing dryness.  
Squeeze a little lemon, garnish with rosemary and a drizzle of olive oil and season to your liking with sea salt before serving.