Mapo Tofu With Crispy Chinese Sausage Recipe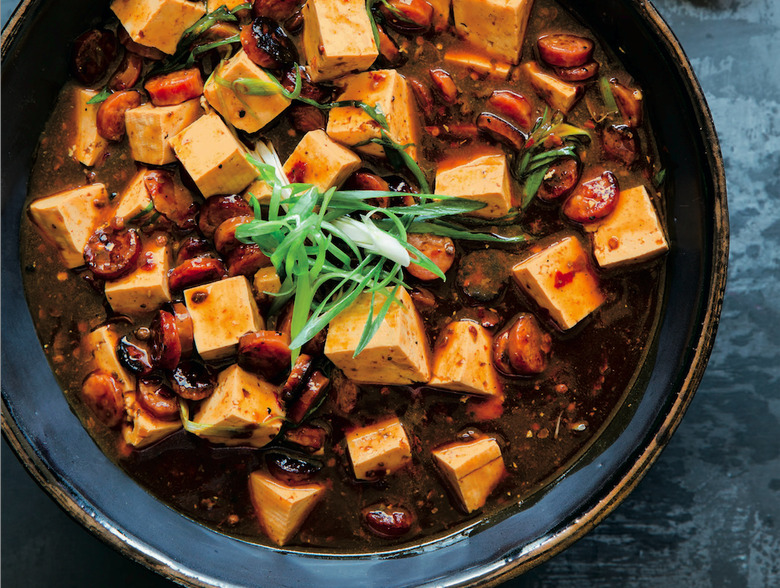 We may receive a commission on purchases made from links.
Today brothers Max and Eli Sussman have popped up on Food Republic to coincide with the release of their third cookbook, Classic Recipes for Modern People. Here is one of their favorite Szechuan classics, mapo tofu, which is much easier to make than you would think.  
Mapo tofu is Max's desert-island meal. As in, if you had to live on a desert island and could have only one dish for the rest of your life, what would it be? That question doesn't make any sense. How could you be stuck on a desert island with a lifetime supply of mapo tofu, or any other dish, for that matter? Totally illogical question, same honest answer: mapo tofu.
Reprinted with permission from Classic Recipes for Modern People
Mapo Tofu With Crispy Chinese Sausage Recipe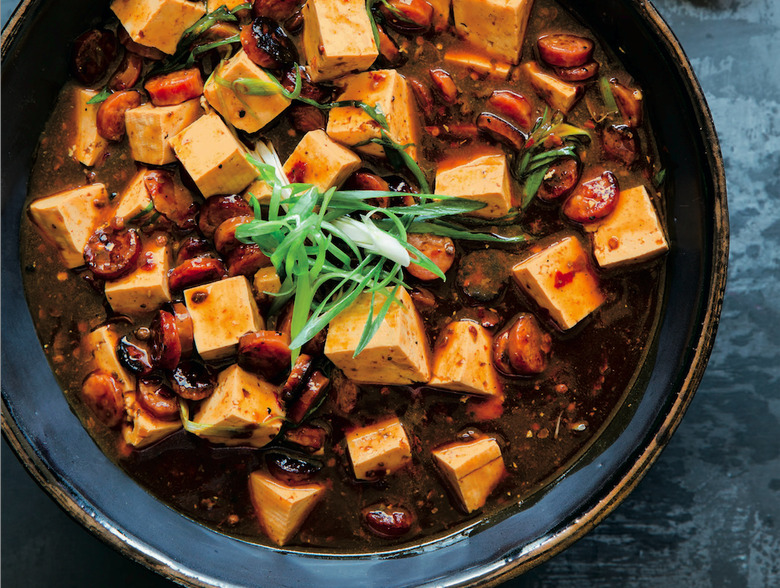 Ingredients
1 cup soy sauce
1 tablespoon fish sauce
2 tablespoons fermented black beans
2 tablespoons fermented chile-bean paste
2 dried Thai chiles
2 tablespoons freshly ground Sichuan peppercorns
2 tablespoons cornstarch
1 tablespoon vegetable oil
1 pound Chinese pork sausage (lap cheong)
2 packages (about 14 ounces each) firm tofu
2 bunches green onions (white and tender green parts only)
Directions
In a pot, combine the soy sauce and fish sauce with 2 cups of water and bring to a boil over high heat. Add the black beans, chile paste, Thai chiles, and Sichuan peppercorns and return to a boil. Stir in the cornstarch mixture to thicken the sauce, then remove from the heat.
In a frying pan, heat the vegetable oil over medium heat. Add the sausage and cook, stirring with a wooden spoon every 30 seconds to prevent burning, until crispy — approximately 3 to 5 minutes.
Add the sauce to the pan and cook for 1 minute. Add the tofu and stir gently, being careful not to break up the tofu cubes, until coated with the sauce. Reduce the heat to low, cover, and cook for 5 minutes.
Serve in individual bowls topped with the green onions.
The Kitchen Of The Afro-Vegan: Tofu Curry With Mustard Greens
Chinese Chive And Pressed Tofu Turnover
Grilled Tofu With Crispy Shallots