Maple Bacon Bourbon Pops Recipe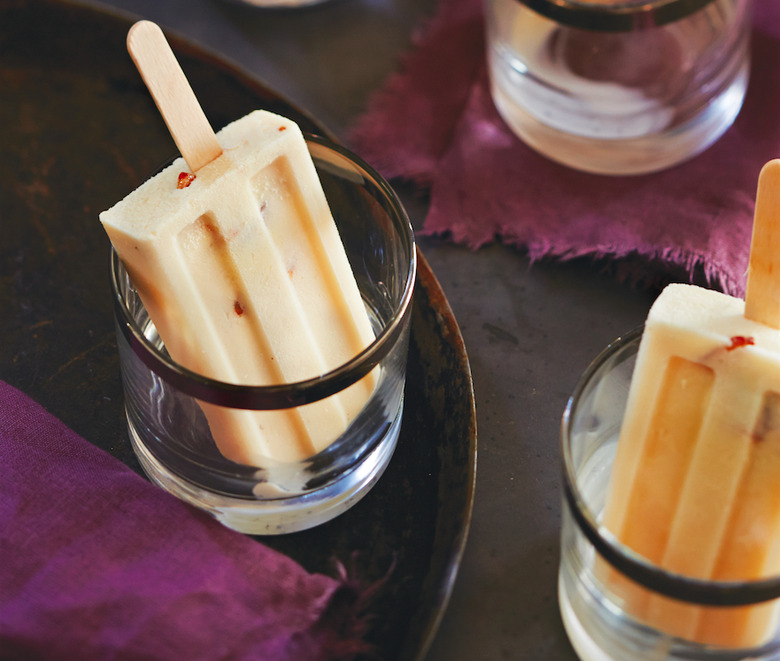 We may receive a commission on purchases made from links.
While it may be one of the most wonderful food and booze pairings in the natural world, leave bourbon and bacon cookbooks to the highly experienced folks at Southern Living. Author Morgan Murphy says it's not a diet book, and that's an understatement. As long as this wonderful collection is in your kitchen, you may never diet again. Fall may be upon us, but that's no reason to stop making popsicles just yet. Especially when they contain...well, you know.  
Steel City Pops in Birmingham makes a killer collection of gourmet pops. But owner Jim Watkins cracked the taste-bud code on this one: Crisp bacon pieces add a smoky crunch to the sweet maple flavor of these babies. Three-ounce paper cups make great pop molds if you don't have plastic ones.
Reprinted with permission from Southern Living Bourbon & Bacon
Maple Bacon Bourbon Pops Recipe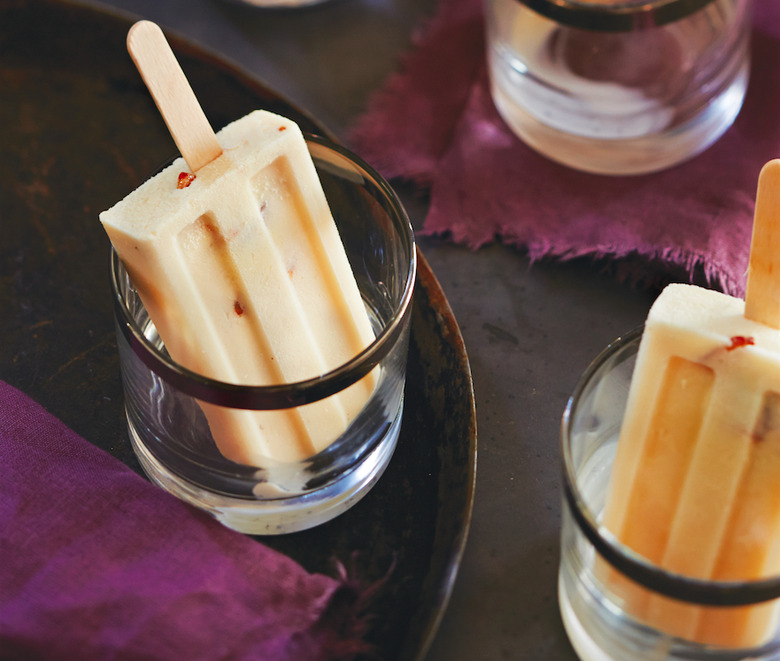 Ingredients
1 vanilla bean
2 cups heavy cream
1 cup milk
1/4 cup bourbon
1 cup pure maple syrup
2 slices cooked applewood-smoked bacon
Directions
Scrape seeds from vanilla bean.
Bring vanilla bean, seeds, cream and the next 2 ingredients to a simmer in a saucepan over medium-low heat.
Cook 5 minutes, stirring occasionally.
Remove from heat and let cool completely (about 1 hour).
Remove vanilla bean.
Whisk in maple syrup and 2 cups water.
Pour mixture evenly into 3- or 4-ounce pop molds, and freeze without sticks for 1 hour or until slushy.
Push crumbled bacon into slushy pops, distributing bacon evenly throughout pops.
Place sticks in pops, and freeze 4 hours or until firm. Unmold and serve immediately.
Frozen Lime Ice Pops Recipe
Sweet Avocado Ice Pops Recipe
Cantaloupe & Campari Ice Pops Recipe