Make This Cool, Refreshing Green Grape Smoothie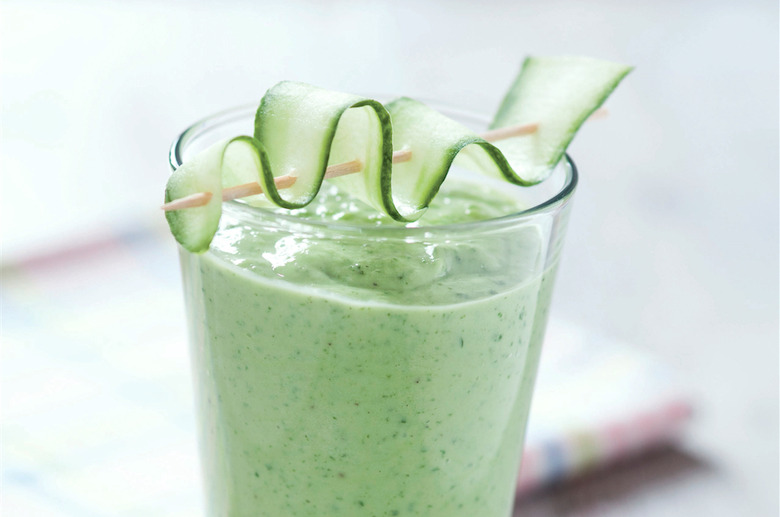 We may receive a commission on purchases made from links.
Keep it simple with Good Housekeeping's Healthy Smoothies, a new collection of nutritious, easy-to-make drinks packed with fruits, veggies and herbs and guaranteed to satisfy your sweet tooth. 
This blender wonder mixes celery, cucumber, grapes, and almond milk for a satisfying snack.
Tip: This recipe is also delicious with a handful of fresh mint, cilantro, or parsley leaves.
Reprinted with permission from Good Housekeeping Healthy Smoothies
Make This Cool, Refreshing Green Grape Smoothie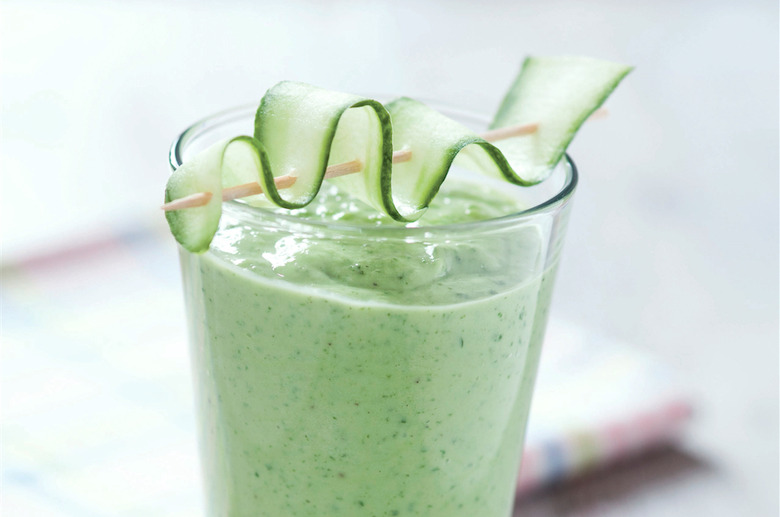 Ingredients
1 1/2 cups sweetened almond milk
1 medium Kirby cucumber
1 cup green seedless grapes (preferably frozen)
2 medium stalks celery leaf
2 teaspoons honey
Directions
In blender, combine almond milk, cucumber, grapes, celery, and honey and blend until mixture is smooth and frothy.
Pour into 2 tall glasses.